Happy Friday! This morning I am headed off to drop the kids off to their last day of soccer camp, then off to the barn to drop some stuff off, then back to camp to watch them show the parents what they've learned for the last hour. Emmy is the youngest one there, and one of only two girls, the other girl being 11. She somehow has managed to win the coach over…. Yesterday when I picked the kids up, he was telling me how funny she was. She had impressed him with her dancing and singing Gangnam Style. I will admit, if she's going to flirt like that with an older guy, at least he is adorable, athletic, and has a great British accent. Good choice, my girl!
After camp we are headed back to the blueberry farm to pick again! I promised my mom I would send the boys with blueberries tomorrow (Chris and Sawyer are meeting my parents at the Oriole's game). Then tonight I am super excited to watch "The Great and Powerful Oz" with the family! I am a huge "Wizard of Oz" fan, so I am sure I will enjoy it!
Tomorrow I am headed out to the flea market and then plan to work on setting up the barn all day. I am much looking forward to Saturday night… Wine & Design with some girlfriends! It's much needed after this week- both the friends, and the wine! Our theme this time is maps, and I think I finally have a project picked out.
Anyhow, thought I'd share some snapshots from the last week, most of which have been on instagram (cassie8978).
This was actually from last week, when I changed up my chalkboards on the 4th…
Inspired by Linda of It All Started With Paint, I painted some mason jars!
I took Jake on a hot morning walk…. Here he is post walk on the kitchen floor.
Emmy came with me to a meeting at the barn, on our way to a lake birthday party (this the swimsuit). She loves visiting the Springdale Farm horses.
I didn't stop at mason jars… oh no I didn't! I painted some cute little berry baskets I found last weekend.
Enough was enough. I spent 3 hours with my kids going through toys and giving the playroom a very thorough cleaning. I wanted to save it in its clean state forever, so I took a picture. (There are 4 chairs, but the kids had broken a spindle on one, so it was being glued).
I pocked some wild raspberries in our yard, and the last of our blackberries.
And here is my sneak peek for you…. If you follow me on instagram, you've seen the final product. 🙂
That's all I have for you today, my friends! Get out and enjoy this beautiful Summer weekend! See you Monday!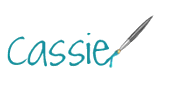 Pin