Happy Friday! What a week- retail is in full swing so that means I am single Mama most evenings. This week we started basketball practice, so Tuesday was dance, Wednesday was Sawyer's practice, and Thursday was Emmy's practice… a lot of driving. Add to that a day where Sawyer wasn't feeling well and came back from school, and you have one tired me, ready for the weekend! The kids are headed off to my parents today until Sunday, so I am looking forward to spending time with friends for a Beaujolais party, and just having some time to myself!
Time to recap the week's instagrams! You can follow me at cassie8978.
Last week I hit the flea market and found this awesome primitive industrial rack. I almost kept it for our wine…. BUT ended up taking it to Sweet Clover last Sunday.
I also found this giant vintage lightbulb that I am keeping as a conversation piece in my house. What a great idea! he he.
I have told you I am participating in the Joy Filled Home Challenge and this was "something inherited". It's a cute little pot that was my grandmother's and I use it for earrings.
Monday I went for a walk…. it had been really windy the night before and leaves were all over the ground!
For the joy filled home challenge, where you can find me after a long day of work…. on this couch under that blanket! I was there Sunday evening and as of Monday evening the blanket was still rumpled from me relaxing!
For the challenge, a window in my home… Love this view out of the kitchen/dining area.
Again for the challenge, morning in my home… This was Wednesday morning after SAwyer had come home not feeling well Tuesday. He was feeling better so we were finishing up his homework before breakfast.
I am working on another gold-dipped table... this is a BIG one.
And for the challenge my favorite Fall decor…. thrifted squirrel salt and pepper shaker with a thrifted squirrel vase I painted white, and silver sequin acorns my good friend Andi made me 2 years ago.
And finally, I shared a little project sneak peek this week on instagram…
Next week we kick off Dare to DIY right here at Primitive and Proper with Dare to Be Thankful!

Pin
Here's all you need to know for Monday….
Party Date:

Monday, Nov. 25
DIY a Thanksgiving project to remind you to be grateful during this season. Ideas include a Thanksgiving advent calendar, artwork or banners.
Giveaway: One of you will win 1 artisan enhancement 8 oz leaf and foil, 1 artisan enhancement 8 ounce clear topcoat, 1 copper gilding wax, 1 silver gilding wax and 15 feet of foil from Catfish Studio.
See you back here Monday to link up your DIY Thanksgiving projects!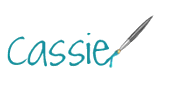 Pin