Happy Friday!! What a busy week this has been full of kids activities, enjoying the great outdoors with morning walks and runs, catching up on furniture painting, and working on getting ready for the Hometalk Halloween Hunt being held next Saturday, 10/5. Be sure to click here for details and to RSVP. Tonight I am getting together with my girls for a little wine and design, and tomorrow night we are headed to a local winery with a large group of adult friends for an 80's cover band, potluck, and wine! It's going to be an amazing night- it's so rare that we get a night with just adult friends! We also have soccer games this weekend and a trip to the pumpkin patch planned. I am also meeting with a new vendor who will be at our sale next weekend! This weekend is just chock full of goodness!
Anyhow, here's my life in instagram over the past week…. (you can follow me at cassie8978).
Me and my handsome husband on the morning of our 10th anniversary last Friday!
Our grand opening cake from Knead Cookies…. Isn't it gorgeous? Tasty, too. Take my word for it.
I bought this wine rack at Sweet Clover. Sorry folks- we sold the only other one.
I also bought this tree trunk at Sweet Clover and made it into a porch side table.
I found this awesome antique desk at a yard sale and am using as a sofa table
I worked at Sweet Clover Sunday and had an awesome surprise visit from Dana from Circa Dee!
Jake and I noticed all of the freshly fallen leaves.
And the cows noticed us…
I worked on a washed dresser that's just waiting for its hardware to arrive.
I worked on this pedestal table I found at a yard sale.
I wore FLANNEL! It was chilly!
I picked up this interesting piece…. the doors are super funky. That red you see is some sort of plastic or glass.
I coveted this chippy orange folding chair at Safeway.
I picked up some little gourds for a project. I was amused by the long curlycue on one of the stems- see my finger pointing to it?
I admired the beautiful early morning sky…. (no filter here, people!)
Another one…
I worked on a tribal look piece because tribal is the chevron of 2014.
And I finished this table and wished I had a place for it in my home…
And that is my week in instagram!
Have a wonderful weekend! I am headed to Ikea today. Wish me luck in showing self-restraint.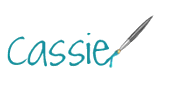 Pin