Happy Friday!
Today is a very special day. First of all, it marks the first day of our Grand Opening at Sweet Clover! We have aded a whole new floor of vintage and handmade goodies! This week has been a little cray cray, but you can check out our pictures here.
Secondly, today is a super special day for me. Today marks 10 years of marriage for Chris and me! We are headed out tonight to celebrate with good food and wine! In 10 years we have lived in 3 houses and had two kids. Chris has steadily had the same job while I have pursued my dreams and interests working as a personal trainer, group ex instructor, self- employed furniture painted, to now "shop" owner. We have seen so many changes, but we have loved each other and stuck together through it all, and kept each other laughing the whole time. I am one loved and lucky lady, and I look forward to the rest of my life with Chris as we raise our kids and one day see them each say "I do", praying that they have found the love of their lifetimes, too, and that they are half as happy and lucky as we have been and will continue to be.
Oh, and I should tell you what our gift to each other was this year. We have not had any family photos taken since Emmy was born. We've hired a photographer, who happens to be a new vendor at Sweet Clover, to take picture of the two of us as well as our family. I will be sure to share the results here, and am really excited Chris agreed to it! 🙂
Anyhow, on to insta-Friday!
I was happy to be back to walk Jake Monday morning, but it was so dark at 6:15 am!
I added my new painting the the dining room.
Someone was excited to wear her new boots Daddy bought her.
I worked on a little Halloween project coming soon!
Which got me in the mood to keep on decorating….
My BHG finally arrived and I was so glad! I had been waiting so I could show my kids he "I did it!" and say, "See that girl? That's my friend, Jennifer, and I am proud of her!"
I also got to the outside and hung my sign my neighbor made….
I picked up some mums which we are selling at Sweet Clover this weekend! I put them in crates and now my entry is complete!
And while I was at Sweet Clover, my sweet landlord gave me a jar of her amazing homemade salsa fresh from her garden! I made a salad for dinner and used greek yogurt and salsa to top it off.
It was delicious!
Hope you all have a wonderful weekend! I will be celebrating my anniversary and our grand opening and living the dream, baby! 🙂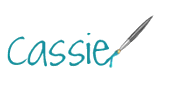 Pin