Happy Friday! Who's excited the weekend is here? ME ME ME! I am! I have some fun plans ahead, and the kids have their first basketball games this weekend as well! My kids are some of the shortest kids out there, so basketball is always fun to watch.
Before I share my life lately on istagram (cassie8978), I wanted to let you know that I am crashing Angela's "Things I'm Loving" today at Number Fifty Three. If you haven't visited Angela's blog, you need to! Her style is perfect and amazing! Case in point…
Not to mention she lives just up the road from where I grew up, so I love her even more.
Now, here's a look at my life on instagram lately!
Last Saturday, Emmy and I cleared out her craft closet to make way for her American Girl nook! Emmy is thrilled. Sage and Molly have had the same expression on their faces the whole time, so I can't tell how they feel. (and don't worry, all the art supplies went into my aqua vintage lockers that I will one day show you!)
I headed downtown to Silk and Burlap for my mini manicure. While there, I did a little shopping. This print was not one of my purchases, but I contemplated it!
And my mini manicure…. please disregard my short nails and look at that pretty gold!
Later that afternoon, we had some freezing rain. Dangerous, but pretty. Sort of like Jake Gylenhal.
My friend and Sweet Clover vendor, Traer, gave me this awesome vintage ship wheel mirror for Christmas! Should I go gold?
I found this piece of art Emmy created….. It suits her spirit beautifully!
We had a delay and I decided to work out at home early in the morning in the playroom/basement. Jake and I were the only ones awake, and he waited for me at the top of the stairs for my entire workout. He was actually laying down with his head resting on the floor, but when I pulled out the phone for a picture he got up.
Emmy made me this "flower garden" picture. I like to call it "Garden of the Nudists".
I shared a peek at the wall I revealed yesterday.
And aside from all the fun, I have been throwing myself back into painting projects! Here are a couple sneak peeks for you which will be headed to Sweet Clover next week!
That's all I have for you! Have a fantastic weekend!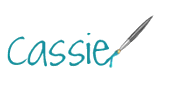 Pin