HOORAY! We've officially just about made it through the first week of school! That is reason to celebrate. Although this weekend Chris has to work tomorrow. Boo. I will be taking Emmy to a birthday party and then we will head to Elk Run Winery where I am doing a 5k in the evening. Chris will meet us there thankfully. The glory of this run is that I get to sample 6 wines; now that's worth running for, right?
Anyhow, let's take a look at the week in instagram (cassie8978) aside from the wedding instagrams I shared Monday.
First day of school…
Making this amazing roasted tomato, rosemary, potato and kale soup…. Jake stationed himself where he knew the smell was coming from.
Second day of school, our friend's first day of kindergarten! Here's a shot of the bus stop gang. These kids are some of my kids best playmates!
And Jake loves their puppy, Lucy.
A gorgeous early morning walk…. Now that school is in I am getting up at 6 am to gym or walk it. I loved the big moon.
Another shot from that beautiful morning….
This dresser had not sold with its wood drawers… I painted them now and am hoping it has a chance!
And last night I went to a launch party for a local vintage rental business, Ginger and Spice Vintage Rentals. Finally wore my eshakti dress! And I did wear it with flip flops…. this girl can only dress up so much. The party was amazing and I will have pictures to share next week! Stay tuned.
There you have it! Hope you all have an awesome weekend, and I will see you here on the flipside!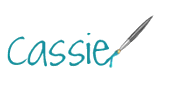 Pin