It's Thursday night as I write this and it's been a busy week…. I am pooped! So guess what…. lots of pictures today from my instagram life this week (you can find me at cassie8978)!
My matching Ravens fans. And no, I am not a mother who matches my children. These two BEGGED me to wear their jerseys together. Sawyer got his last year from my parents, and we spotted Emmy's at Goodwill and they begged me to buy it so they could wear them together. True story.
Love waking up to this sweet face…
Finally hung my poster prints from our beach trip. Now to paint the trim and walls….. all in time.
On a nice cool morning with the windows open, Emmy sat and soaked in the fresh air.
Sunday evening the kids and our neighbor's dughter raced around the driveway, basking in the end of summer.
I made this sweet potato, kale, and sausage (I used chicken sausage) hash. It was delicious!
I got my first hair cut since December!
I also bought some new nail polish, a pretty blue gray from OPI called something with heron in it…. I can't remember! Emmy and I had a nail painting session.
Emmy decided she wanted a haircut, too. She chose chin length. I got out my scissors and went to town! I love her hair this length so was happy to oblige.
That evening she also lost her first tooth while eating a popsicle. She was so giddy and couldn't wait to go to school to show her friends her missing tooth and haircut!
I picked up this amazing $30 antique library table. And decided I needed to keep it as a dining table on the porch! I love it just as it is. Sawyer loves that it has a drawer.
I ordered some awesome fabric from this etsy shop. An amazing friend gave me a gift card and I decided to put it to creative use. I plan to make some pillows!
Another friend, one of my very best childhood friends, sent a fabulous birthday gift as well. And check out the card- so me! Heck, that could easily be me.
I got new running shoes and broke them in yesterday morning. I took a hilly run with friend and I am happy to report that I didn't want to die and actually felt good after. I owe it all to these neon shoes.
I went to the dentist. ICK. All went well, but I hate going. I dressed i my favorite thrifted top, Toms fun ballet flats, and even blow dried my hair…. I was hoping that feeling good about how I looked would make the visit less painful. But if you look closely you can see the fear in my eyes.
I am thinking of painting this beast for Emmy's room. Perhaps glossy yellow, hot pink, maybe orange, maybe turquoise…. and maybe I won't even keep it for her, but it's so roomy and funky!
I went to the farmer's market and treated myself to 50 cent hydrangeas.
And for $1 a feather, I also got these peacock feathers at the market! LOVE!
There you have it! My week in instagram! Enjoy your wonderful holiday weekend! See you in September!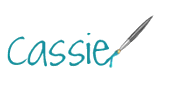 Pin