As promised yesterday, here is what I have shared on instagram this week! (Plus a bit more and some sneak peeks, but you have to follow me to see those- cassie8978)
As a participant in Michaela's Joy Filled Home Challenge this month, I've been sharing lots of little spaces in the home and my life following the prompts. This image was "where I blog."
And after showing this guy to Chris, he told me I should just get him. Not in so many words, but I knew he meant I should.
I had a date at our local diner with my favorite boy.
The day I posted about the guest room changes and needing an MCM dresser, someone heard my call! I found it THAT day at a thrift shop. It's perfectly unique! And for all who follow on instagram who said they couldn't wait to see it painted…. well keep waiting because it's not going to be painted.
I went through my Christmas decorations to see what I might use this year… And I pulled out these mercury glass candlesticks to use now. Love them with the little gourds on the hearth!
I created a little centerpiece on the island using rosemary, tiny vintage glass milk bottles, and my gilded white antlers.
I worked on a project I will share Monday!
I went for a walk and snapped a picture of this old gate I love.
I finally hung this brass horse hook I found at the flea market this summer. Now that we are taking Charlie out by leash instead of letting him roam in the back yard, we needed better access to the leashes.
Another Joy Filled Home instagram was a favorite recipe I like to make: mom's apple crisp, still on the card she gave me with her writing on it! I use golden delicious apples when I make it because they are my personal favorite.
Be back Monday to share a fun DIY with you! Happy weekend! I am off to spend time with my in laws who are visiting, also off to work at the barn, and off to a charity event, a school fundraiser, oh and the flea market!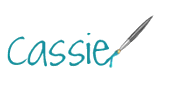 Pin