Ok, so do you want to know what I was working on today??? I painted our full bath! It stemmed from the fact that I ordered a new shower curtain (that is not in yet). I also need to change the artwork, but I was too excited to wait for all that to come in and change before I revealed the color! This is what my bathroom looked like this morning…

Pin
It was a lovely soft Ben Moore color called "Glass Slipper" which was a nice green/gray blue if that makes sense! In some lights it looked a little aqua and in some lights it looked grayish blue. Well, I wanted a little more drama. So this morning I picked up a gallon of Ben Moore's Aura Kitchen & Bath Paint in "Blue Danube". It is a much darker blue with a hint of teal in it. Want to see? I am in love.
And aren't these little wall mounted toothbrush holders adorable? They are from the Container Store. They also help stop the spread of germs among toothbrushes. Just thought I'd share them while we were in the bathroom. Can't wait for my shower curtain to get here, too! But like I said, I love this color and had to share it. Now. And now you are wondering how I got it done so fast. Here's how…
-No tape. I use a great angle brush, a steady hand, and just paint carefully, avoiding the dreaded tape step.
-No primer. Aura is self-priming so it only took two coats total of this dark color. Amazing, right? And it dries pretty quickly and is ready to recoat sooner than most paints.
-Um, have you seen the bathroom? It's tiny!
Now onto my faves from POWW this week! Lots of links to look through! And by the way, starting next week, I will be deleting links that are not furniture redos. Sorry guys- I hate doing it, but it's for furniture only.
And I had to share both of these long dresser/sideboard pieces because I love them too much to choose which one I liked better! Can I have them both please?
and this one from Maple and Magnolia…

Pin
And finally, this nightstand to island makeover was pretty amazing from Kreative Knack.

Pin
Come back tomorrow for a giveaway! Happy Saturday!

Pin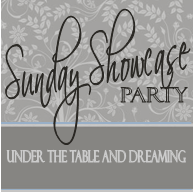 Pin
Pin
Pin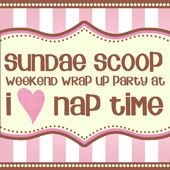 Pin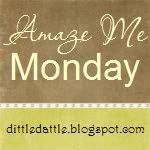 Pin
Pin
Pin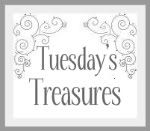 Pin