First of all, I am sharing two fun projects today over at The DIY Club!
I am sharing how I helped the kiddos make these fun creepy crawly spider magnets….
And also how I created this fun Jack-O-Pillow for my Fall porch….
This post is brought to you by the number 9. Let's explore some of the interesting facts about the number 9.
1. September is the 9th month.
2. Sawyer and I were both born on August 9th, separated by 27 years (and 27 happens to be a multiple of 9)
3. Cats have 9 lives.
4. 9 is the number of toes on my feet that have never been broken.
5. Nine Days "Story of a Girl" was a song I listened to over and over when Chris and I started dating.
6. "Nine" is a musical romantic film I have never seen, but want to.
7. 9 months is a full term pregnancy.

8. 9 (maybe 9.5) is the size of the boots I am getting as an anniversary present from Chris.

9. The number of years that Chris and I have been married today.
That's right, today marks our 9th anniversary. In 9 years we have lived in 3 different houses, added a second dog and two children to our family, weathered several storms, hypothetical and not (Um, Katrina!). Through all of these changes and storms, one thing has always remained constant… our love for each other. I feel truly blessed to have such a wonderful husband as well as an excellent father and soccer coach to our kids. One year ago, I somehow convinced him to move out to the country with me. It was my dream, but I don't think it was his. But he came with me anyhow (I guess he loves me, too), and it has become our dream…. I am looking forward to many more years filled with adventure and change, and underneath it all, consistent love.
And finally, I have a shameless plug… this weekend is our monthly barn sale at the Stylish Patina barn in Frederick, MD, Friday-Sunday 10-5. Sarah and I worked hard yesterday to set our space up and we are so happy with the results! By far, this is our best looking month so far…. it helps that we both love Fall. Here are a few sneak peek pictures.
If you are local, hope to see you there! I will be there tomorrow and Saturday from 10-5. And if you are not local, you are off the hook.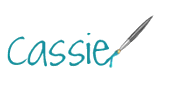 Pin
Sharing the pillow here:
Pin