I am very fortunate in my business to be surrounded by so many multifaceted and creative people. One such person is Eddie of Jalapeno Photography and Oxido. Oxido is the name of the business she shares with her husband of a few months, Renzo. This talented duo searches to bring amazing finds, then gives them beautiful finishes, and brings them to Sweet Clover. For example….

Pin
Well, Jalapeno Photography is the name of Eddie's photography business. We had been looking into getting a photographer as a tenth anniversary gift to ourselves, and I knew Eddie would be perfect…. She seemed to "get" me and what I stand for. She was very easy to work with and put the kids at ease and captured them beautifully. She also put up with my annoying texts of "Oooh I think these are the outfits!" (In case you are wondering I chose a red, white, and blue theme with a little boho vibe.. think American boho! My Sweet Clover landlords were kind enough to let us use their property and beautiful horses for our photo shoot.
Today I want to share some of my favorites with you. Warning: I have a lot of favorites.
I just love these people so much! Thank you to Eddie of Jalapeno Photography for capturing the heart and soul of our family. If you are in the DC/VA/MD area I strongly recommend her for your family, wedding, newborn, and life event photos!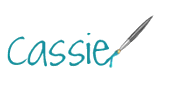 Pin