Happy Friday! Hope you all survived the week. After a fun Spring Break, my kids headed back to school yesterday. I enjoyed the peace and quiet, and productivity. And I am excited about the weekend as it looks like nice weather will be here! Tonight we head to German themed night at my neighbor's monthly gathering…. I was struggling to come up with something healthy to make (I always try to bring something healthy and free of beef or pork since I don't eat those). I found this asparagus salad recipe and will be bringing that, as well as German waffles since the boy loves his waffles! Tomorrow morning I am headed to the flea market and then off to the kids soccer games! And finally, we will end the day having our neighbors over for dinner. Sunday we plan to take advantage of the weather and work in the yard…. looking forward to a full but fabulous weekend! Do you have any exciting plans?
Anyhow, I have a simple little chair makeover to share today. I bought this chair when I was thrifting with Traer a few weeks ago.
I know…. it looked sort of pitiful, but the shape and legs were beautiful and it was a steal!
It was super dry from being left on the porch of this particular shop, so no sanding was needed. I gave it two coats of Provence chalk paint, lightly distressed it, and then applied a clear wax with a rag. I recovered the seat with a vibrant pattern because Spring is coming and I need color! 🙂 And because I had that fabric in my possession already. Here is the chair now….
Now you can see those pretty legs I was referring to….
Well, that's all I have for you! Enjoy your weekend!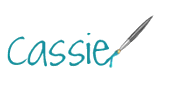 Pin