Mine Mine Mine Mine Mine Mine….
OK, so you only got that if you were a die hard "Cheers" fan. Were you? I loved that show… this line was from the episode where Woody writes a song for his fiance Kelly. That was basically how the song went. And what on earth does that have to do with home decor or painted furniture? Not much really, but I painted a dresser in Kelly green by request from a client. So my brain went there…
Anyhow, Bridget is about to have her first baby so we've been hunting for the right dresser for her to use as a changing table. After looking for a few weeks, I found this adorable dresser…

Pin
It was in great shape other than needing some paint! We also weren't sure what we were going to do with the hardware. I suggested painting the existing hardware white to contrast with the green. Bridget liked that idea, and in the end, it turned out fabulously! It's so fun and unique! I love when clients allow me to use fun colors! This particular color if Benjamin Moore's Jade Green, in case you are wondering. And I apologize for the not so great pictures- the sun was just too shiny today. Darn sun.

Pin

Pin

Pin
Linking to…

Pin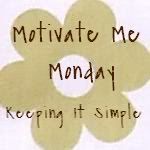 Pin
Pin
Pin
Pin
Pin