Happy Thursday! Thank you SO much for all of the kind and encouraging words with yesterday's announcement! We are over the moon about our new adventure and look forward to sharing along the way. If you missed it, click on over to read our exciting news!
Anyhow, in the midst of all of this excitement, our kitchen is still a work in progress. I have painted the cabinets this week, but I will share that process later. For now I wanted to show you the cabinet jewelry…. aka hardware.
I had planned on creating rope pulls for the cabinets, but I decided that with the navy it would be too "nautical" for me. I love the nautical look, but it is not what I wanted to go for in the kitchen. I thought some classic glass knobs and pulls would really catch the light and pop against the dark cabinets. I ordered 4 classic glass pulls and 8 classic glass knobs from D.Lawless Hardware. I know that's not much, but most of our cabinetry went out the door! Sayonara!
I just love how they catch the light….
It's a challenge to get a head on shot and currently we are still rocking the mustard yellow formica countertops, so use your imagination….
So shiny and pretty!
I love this shot because it shows how well they catch the light coming in…. this room was a dungeon before that wall was gone, so I am thoroughly enjoying any way to show off the light! 🙂
Are you a fan of glass hardware? I think I pretty much always am a fan…. it's a classic look. Paired with the navy I like to call it sophisticated cottage, or just sophisticottage. Webster's, I recommend you take note and make that a word. If you are a fan I highly recommend D.Lawless Hardware for your glass knobs…. the prices are the best I have seen around, and their shipment is quick! Thank you to D.Lawless for providing me with the hardware for my kitchen cabinets!
While we are talking about the kitchen, let me tell you just how much Jake is enjoying the nice cool tile floor. A picture speaks a thousand words….
Life is full of blessings right now, and Jake and I are full and content.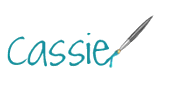 Pin