A couple weeks ago, I introduced you to the 2012 Bloggy Olympics! Well, my friends, the time has come for you to join in the opening ceremonies if you plan to participate, which goes for any or all events! Remember the events schedule is as follows:
Our Olympic event schedule is: decorating (Event 1), kitchen (Event 2), paint (Event 3), crafts (Event 4), fabric (Event 5), and outdoors (Event 6).
Just link up below and add the button (available in my sidebar) to your blog or post. And don't worry- if you don't have a blog, you can enter, too! Just enter your name!
I will see you back here for Event 3: PAINT.
Now, let the games begin, and may the odds ever be in your favor.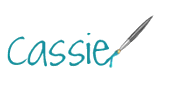 Pin