Say that title ten times fast. It's a mouth full! I am going to overload you with photos and random bits of information today so I can catch you up on my life lately as well as our California weekend. Are you ready? Well, here I come!
About a week before we were due to leave for California, we noticed our old man, Charlie, having trouble. He would just stand there staring off with a slight rock in his stance. We took him to the vet where it became apparent that he could not see out of his right eye. However, his eye appeared fine physically, which means most likely there is a mass on his brain. The vet prescribed antibiotics and a steroid to see if it would shrink anything potentially…. There has been no improvement and in fact, he is almost completely blind at this point. He is also losing his hearing. He walks around the house bumping into walls he cannot see, our legs he cannot see, and he even falls off the one step on our porch. He jumps up at objects he thinks he sees above his head. It's been really sad to watch this rapid deterioration. So at this point in time, we really don't know how much time we have left with our sweet boy. There has been a lot of petting, and a lot of spoiling; our plan is just to love him to the end.
All of this knowledge about Charlie made it harder for me to leave him behind. I was so worried he would give up on us, but he is thankfully still here with us!
We were able to set out dark and early Friday morning. The kids were excited even at 5:45 am!
On the airplane we had a row of 3 seats and the one aisle seat across. My husband gave me the lone seat… and no one sat next to me! It was dreamy! I started a book I hope to finish soon!
I also wrote my toast for the wedding. Of course I had no paper, but I had an article about Mischa Barton which had lots of blank space…. perfect!
We got off the plane, grabbed our luggage, checked into our hotel, grabbed some lunch, and then headed back to relax for a couple hours before the rehearsal dinner. Then it was time to get ready for that…. I wore my Shabby Apple dress, of course!
Creepy statue the kids wanted their picture taken with outside the restaurant….
Sawyer was given a Graham (my maiden name) tartan tie to wear at the wedding which would match my brother's and father's. He was SO excited to have his very own tie and said he planned to wear it to school, too. I love this kid.
I pulled out my toast, which was rewritten on real paper by that point, but I cried too much to even spit it out too eloquently. But it was heartfelt!
Saturday was the wedding!!! I was our family hairstylist, doing my hair, Emmy's, and my mom's. Viri (my new sis in law), wanted all the bridesmaids to have braids in their hair somehow. Here's what I came up with for me…
My mom also wanted to have braids in her hair, which is shoulder length, so I made two french braids and ended them with a messy bun.
Emmy got a side french braid with the rest curled.
Then it was time to take pre-wedding photos! Here is our party!
Oh, and here I am with my baby girl….
The wedding was set up so beautifully and so authentically them, with awesome craft beer glasses as favors, mexican cans and beer bottles filled with flowers, and mexican blankets on the serving tables. (And the food was amazing- authentic mexican quesadillas and tacos!)
Emmy helped the florist for a bit (who by the way is a knockout!).
Sawyer gave my brother a pep talk. 😉
The ceremony itself was beautiful. Viri and her father walked in to "You make my dreams come true" by Hall and Oates and she danced happily down the aisle. Here's the new couple sharing their first dance…
The wedding was amazing and it was so incredible to experience…. joyous! It was also so much fun to see so many of my brother's high school friends who I had not seen in years!
Sunday it was off to Disneyland for an all day adventure with one of my best friends in the whole world, Ali of My Third True Love, and her two kiddos, Noah and Hayden. We texted this picture to Sarah and told her we wished she was there!
One of our first rides was Star Tours, which was number one on Sawyer's to-ride list. Here are my two goons with their 3D glasses. I can safely say that was my first and last time on that ride…. tight space, jolting, swooshing, clammy, nauseous. whoa.
Emmy's to-do list was topped with heading to Pixie Hollow. She was absolutely in love with Tink!
We ALL enjoyed Splash Mountain! (Picture stolen from Ali). Hayden was there, too, behind me, but you can't see her.
Our kids all hit it off, and Emmy and Hayden even showed up somewhat matching.
We ended our day at Disneyland with fireworks followed by ice cream and finally made it back to our hotel around 11 pm! We all slept like rocks that night!
The next morning we showered and got ready to check out of our hotel so we could head to breakfast and then spend the day with Ali and her kids, as well as her twin sis and her adorable son!
Sawyer had gotten out of the shower and I just had to take this picture… (Oh and check out the cool hotel bed in the background!) It is the new Marriot resort in Laguna and it's gorgeous! Wish we could have stayed longer!
That day I wore me new Disneyland Sweatshirt because I had been FUH-reezing the night before. When in Rome, buy the touristy stuff and wear it proudly!
We headed out to Stacks, a pancake house, that was highly recommended by Ali and the hotel. It was AMAZING. Sawyer devoured his waffle, Emmy ate about half of her huge stack of chocolate chip pancakes, Chris ate all of his bacon and eggs and potatoes, and I hoovered in my vegetarian omelette and fruit!
Then it was off to Ali's house to just hang out and relax for a bit. I of course took the chance to snap some pictures of her home. They've just redone their kitchen and it's gorgeous!
And this is my favorite nook!
We picked up Lisa and her son and headed to the park where Sawyer played with his new light saber…
Ollie, Lisa's adorable toddler, played with his tennis ball.
Then it was off to the beach for a bit just to tick their toes in the water…
Finally, we headed to the airport that night and took the red eye back home, where Fall has come in full force.
I told you there would be a lot of pictures! 🙂 I truly enjoyed my crazy whirlwind California adventure, filled with people I love most in this world. Happy weekend, my friends.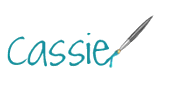 Pin