Happy Sunday, September 2, 2012! I do not normally post on Sundays anymore, but am posting today for a couple of special reasons. The first reason is very near and dear to my heart, and the second reason, just a little business.
I took this photo last March, but oh if you could see her hair now!
If you have been reading my blog for over a year, you know all about Cora. If you don't know about Cora, you can read my connection with her here. One year ago today, she received a life-saving bone marrow transplant from her big brother. We had found out on my birthday (I remember asking God for that as my only gift that year) that her big brother, Sawyer's buddy, Andrew was a perfect match. It was the news we had all prayed for and hoped for. One year later, we celebrate Cora's "new birthday". All things considered, Cora is doing well and is as healthy as possible at this point. Her family has had quite the year with all of the hospital stays and visits and clinic visits. They have also made many friends along their journey, and sadly have lost some of those friends to cancer and other diseases. One year out, Cora is doing well, but her journey does not end here, my friends. Cora is only 2 1/2 years old- her life is just beginning. From the bottom of my heart, I thank you all for the prayers and donations you send the Dalik family over the past year. I do not like to share my religious views so often on my blog and I keep my relationship with God private- that is just how I am. But today, I need to thank you all, and thank God, for listening to our prayers. Now it's time to celebrate! Next Saturday, I will be attending the carnival for Cora and I hope to take lots of pictures to share with you. And I really just can't say thank you enough. I would love to pop my face through this screen and kiss you all for the love and support and prayers. Muah!
And now onto a little business. I have been meaning to share with you some updates on the living room, but haven't been able to find the time and good lighting! This morning is overcast so I booted everyone OUT and snapped some pictures. (Also, since I am a finalist for the Country Living Blue Ribbon blogger award in decorating– and you can vote every day- I wanted to make sure I had the most recent and accurate photos of my home on my blog). Most recently you may recall in the Spring when I added coral into my life. Well, as it turns out, as much as I loved it, I don't think I am a coral person. With the new addition of our navy master bedroom, I am having a little love affair with navy, which I hope will last longer than my coral fling. Navy, I will love you forever. Or at least longer than 4 months.
So, more details to follow on some new additions to the room, but here is the living room as of today….
Oh, you see that in the corner? That's my new $5 desk. Yes, $5. It needed some serious love and paint, but I had love and paint to give it. Here is a better view with our new Fall Fun list up. I made the list while the kids were in school on Friday, so I need their help adding more to it. I love that this desk has a functional drawer (the coral one had a faux drawer), and an open shelf for PC's and remotes to rest at the end of the day.
Still loving my gray and orange bookcases! (and of course the kids fun retro glider- a little quirky, but we love it!)
View out of the living room and into the dining room, and Jake taking a rest on the dining room floor. You might also notice the new navy pillows! I was THE LUCKIEST GIRL EVER and won 3 navy pillow covers from Amber Interiors! She has some of the coolest stuff, so I was thrilled! I had been planing on buying some navy pillows, so this win could not have come at a better time. Thank you, Amber! I just love her eclectic bohemian style- these pillows could not be more perfect!
A view of the gray painted mantle (which was the first DIY project I tackled in this home 11 months ago!), with some simple bottles, my pom pom garland, and aqua glass ball jars filled with beach treasures the kids found. They each created one beach treasure jar… I like having it up there now because it's sort of like a farewell to summer up there. Oh, and you see that cool white birdcage in the corner? My mom gave me that for my birthday!
Here is a closer view of the mantle and beach treasure jars….
And here is a close up of the cage….. Yes, I know it's way too early for Halloween decor, but I figured just one black owl wouldn't hurt… or would it?
And we plan to add built ins under the windows (We have only been here 11 months, people!) but for now we have temporarily placed an antique dresser that was a perfect fit under the window.
And of course, because this is my living room, I had to have some little woodland critters…. a brass deer I found a while ago, and an adorable brass owl my beautiful bloggy friend, Carmel, gave me!
So it's quite different from its last look with coral, and I love it even more! Alright, now to update my home tour.….
Happy Sunday, and thank you again for all the prayers and donations that have made a huge difference in Cora's life this past year.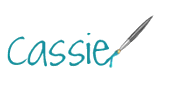 Pin
Sharing here:

Pin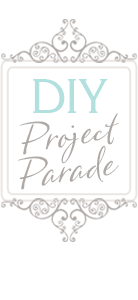 Pin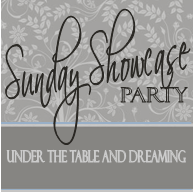 Pin
Pin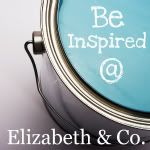 Pin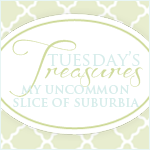 Pin