Happy Thursday!
Recently, I was offered the chance to try out a new line of paper plates and melamine dishes from Madhouse by Michael Aram Designs. These are not your ordinary paper plates! First of all, they are sturdy, and second of all, they are SOOOO much prettier than any paper plates I have ever seen! It's so hard to feel classy while eating off a paper plates, but Madhouse makes it possible! There are some beautiful collections available, such as….
I decided to try out the Ocean collection as well as the Botanical Leaf. The colors were very "me" and worked well with my house. I had the perfect occasion to use them when I had all of the Sweet Clover vendors over to eat and meet last weekend. I meant to take pictures during the meeting, but I was too busy eating (and sipping!) and that didn't happen. BUT, I was able to capture some images of the plates and napkins I set up before everyone arrived.
I love the large urchin plates and the sand dollar plates… so pretty! The silver is a nice touch, too.
The botanical print is also very pretty, and in the same color family.
Everything worke perfectly with the colors in my home.
And the napkins were gorgeous as well! I have purchases other pretty napkins before and been really disappointed by the roughness of then, but these were nice and soft and easy to use. That was a pleasant surprise!
And I loved that the ocean collection added a splash of color in the napkins!
Thank you, Madhouse, for allowing me to review your product! I am one happy customer! I will definitely use these in the future for more special events!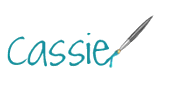 Pin