My pal Andi came over to hang out and see the new place today! I promised her a sneak peek of the mantle/fireplace, so now that she has come, hung out, had lunch, and gone (sniff sniff!!!), I am free to share it with you.
This weekend I intended to work on the guest room. But I got to the local Benjamin Moore retailer and they closed at noon on Saturday and were not open on Sunday. There was one other even closer to my home, but they had recently had a fire and were closed. Well, I wasn't going to sit around and NOT paint anything now was I? So I headed to Home Depot and picked a new color for the mantle, and also picked up 2 gallons of Zinnser no-sanding-dry-in-one-hour primer. Say what? Yep- that would work for all the miles of brown trim in this house!
First, let's take a look at what the mantle looked like when we moved in…
The nice thing about this room is that all the trim with exception to the baseboard had already been painted. Saturday I primed the baseboard trim in the living room as well as the brick fireplace. Sunday morning, I added another coat of primer to the baseboard (and let me tell you the adhesion was awesome and I didn't sand a darn thing!). Then I got to work painting the brick and mantle in Martha Stewart's Zinc. After allowing it to dry, I gave it one more coat. wooden mantle required a third coat which it got this morning. The trim still needs to be painted, and the room is no way near done, but having the mantle finished is a good feeling! Want to see it now? Yes? OK, but let me tell you that I only put the decorations up for staged photos then quickly removed them to allow the paint to cure properly. So please if you do this at home, let the paint cure! 🙂 Also, we will be mounting a TV above it which is why I don't have anything awesome like a mirror up there. Darn husband. 😉
The walls in this room will be remaining white, and I wanted the fireplace to really be the focal point, so I knew I wanted to paint it. I am really happy with how it turned out! One project down. 857 kajillion to go!
Don't forget to visit me today at Meridian Road!
Oh, and guess what I have been working on today??? The new QUEEN headboard for the guest room! The darn husband that is making me put a TV over the fireplace was sweet enough to pick it up for me yesterday. I will share it tomorrow at POWW! See you then!
Sharing here:

Pin
Pin
Pin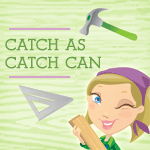 Pin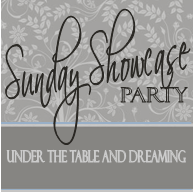 Pin
Pin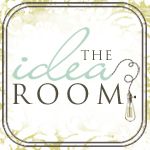 Pin