We all know how it goes…. a room is never really done, right? There are still a couple of things I am on the lookout for for the master bedroom, but it's as ready as it is going to be for the moment and I am excited to show you!
Just so we can have a much more dramatic effect, let's take a look at where the room was when we moved in last October.

Pin
Pretty bad, huh? It had great space, great natural light, but not so great outdated molding, screws all over the walls as well as some stains… it was just ick.
Fast forward to now. The room has gone through so many changes, including new (well vintage and antique, but new to us!) furniture, gold leafing my nightstands, new bedding, a new rug, and so on to get to this point, but I am really happy with it now.
The most dramatic change is the new wall paint, Chanson Bleu in eggshell, courtesy of Dutch Boy. The color is utterly amazing… it really could not be a more perfect blue for our space. It's a deep dark color, yet a fabulous neutral. I discussed the paint on the walls and the trim here, so check it out for more details.
Now, how about less talk, more pictures? And let me tell you this room is a challenge to photograph with dark walls and bright light coming in, but I did my best for you!
I love the way the dresser pops against the navy!
The bench at the foot of the bed was a find at the Old Lucketts store for $93 last summer, after our house had sold! I didn't know where I would be living but I could not leave that bench behind. I knew I would regret it. And the rug, if you have been reading this blog for a while, you remember was a $5 Goodwill find in great shape!
LOVING the headboard my awesome neighbor built me! If you are local and interested in having him custom build something for you, let me know!
I purchased curtain panels from IKEA for behind the bed, and a long curtain rod in a dark wood tone from Home Depot (Martha Stewart brand) and dark wood ring clips. I chose to have to rod hang from eave to eave to really create a focal point of the bed and headboard on that wall, rather than some piddly window! 🙂
I accessorized our dresser with lots of gold, and a small gallery wall in gold. I just love navy and gold paired together.
And of course here is my $1 Pottery Barn knock off horse head! He holds some of my favorite necklaces including the awesome new to me peacock locket Sawyer found in the $1 bin at the barn sale last weekend!
I found these fun trophies at a yard sale for $1 each and I knew I had to have them. They work with where we live, and add a nice quirky touch. The best part? The turkey's plate reads "DAD". Ha ha! Chris was not as amused as I was.
Our armoire houses our television as well as cable and dvd boxes. I am temporarily using this little two drawer campaign chest, but have my eye out for a table with a lower shelf, somewhat narrow, so I can hide our phone on the lower shelf.
And of course there is our little window bench! I love this piece! Oh, and I should mentioned we are on the lookout for dark wood blinds to place in both this window as well as the one behind our bed so help unify the treatments.

Pin
Pin
I am so thrilled with how the room has come together… it is much more peaceful in there now, and I feel like we have made it ours!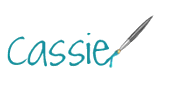 Pin
Sharing here:
Jennifer Rizzo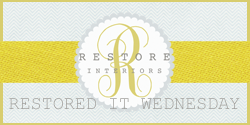 Pin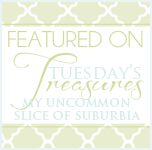 Pin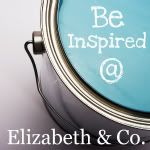 Pin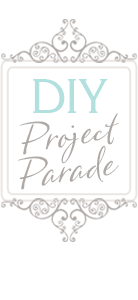 Pin
Pin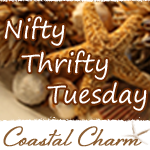 Pin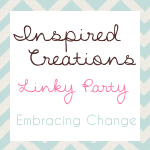 Pin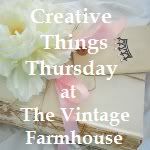 Pin
Pin
Pin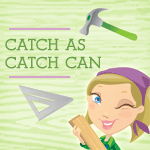 Pin
Pin
Pin
Pin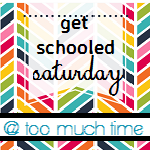 Pin
Pin
Pin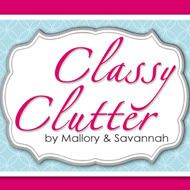 Pin
Pin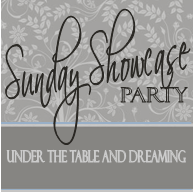 Pin
Pin
Pin