First of all, thank you all so much for your kind comments on Monday's post and for understanding my need to back off a little. As soon as that post was published, I felt so much better already and was energized! It's crazy how that works. I am still changing my focus a bit, and just plugging along doing what I love to do and nothing more. I am not linking to any parties for now, and not doing any of the social networking type stuff unless my heart is 100 percent in it. With that in mind, I wanted to play a little game with you to show you just how insignificant numbers really are. If you are so inclined, I would love to have you all share your own "Me in Numbers" posts. I think it would be a great way to step back and look at what is really important. I think blogging has taken a bit of a life of its own, and I want to take it back to where it used to be… friends sharing with friends.
Ok, I'll start….
I am 34 years old- my life is measured by the moments, both little and big. Experience ages and matures me, not years.
My foot size is 9.5 These big feet will carry me many miles over the course of my life. They have carried me along beaches and up mountains and are always there to support me.
I have 2 children by birth. But that does not make me a mother. Holding hands, teaching lessons, goodnight kisses, dancing and singing in the kitchen, braiding hair, soothing tears…. those things and more make me a mother.
We have owned 3 houses, yet we are just now home.
I weigh 130 pounds (give or take- right now give!) but the scale can not measure the weight of my soul.
My bra size is 34 A (with a little room to spare). Though I think curves would be nice, I know I am no less of a woman for not having them.
I have 1,052 facebook fans, but I wonder out of those how many would actually know my face if we passed on the street.
I will bear 2 large scars on my leg. But my legs are strong and can still pedal or walk me up large hills, and that's all I need them for.
21773 is my zip code- it spreads over an area with hills, creeks, farms, and pastures.
I am a size 6, but I hope to be measured me by the size of my character rather than the size of my pants.
I am more than a number. You are more than a number. You are more than facebook fans, followers, pageviews, or pins. Do not let numbers define you.
Oh, and one more just for fun-
3,792 stink bugs stuck to my garage, car, house, hair, furniture projects right now. No number can measure that ick.
And if you have not learned enough about me today, head on over to Tiffany's blog where I am sharing my 5 favorite things about my favorite season, Fall!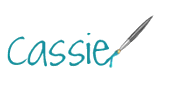 Pin