Before I begin my post, I wanted to let all my furniture making-over friends that Fiona at Lilyfield Life is starting up a new painted furniture party today! Head on over to link up your project and find some inspiration!
Well, yesterday you all told me to keep the Sweet Clover barn photos coming, and since it's all I am working on these days, I thought I would do just that! Today, I want to share images of some of the vendors' spaces and introduce you! (And again, sorry, but you are looking at iPhone photos. )
Oh, and before I get to that, how about one sneak peek of our check out area….
He he he… More pictures of this area coming soon! For now, let's meet the Sweet Clover vendors!
First up is Carolyn Elizabeth Designs! Carolyn has a very sophisticated farm style that I love! Her husband builds some gorgeous tables, as seen below; and with her eye for design and talent with refinishing, they create some amazing pieces. Do you see that gorgeous island on the bottom right of the photo? LOVE it!
Traer Loves always has a knack for fabric and upholstery, apparent with the use of chevron fabric in her space. She has a great look with a little touch of whimsy (see that adorable toadstool??).
One of our new vendors this month is Savvy Young Something. I just love her fresh retro vibe! The colors in her space are energetic and I am digging the midcentury touches!
The Green Doors joined us for the first time in May. I am loving that fun yellow dresser in the corner, and hello that green tea cart in the center! Ronna's husband is a talented photographer as well, so his photos are sold within her space.
Bmore Nestled always has such colorful and fun pieces! Megan started using milk paint a few months ago and has become a master! Check out that yellow and blue dresser in the back and the fun white one in the front! Megan is young and fun, and the look of her space totally suits her!
Oh, and we brought in a couple more artists yesterday….
Check out the amazing jewelry of Jerseymaids! And do you see that awesome chevron mirror behind it? It's made from reclaimed flooring by one of my talented friends who is starting a business called "Distinguished Cottage". We are happy to have both of these talents at our barn!
You can find links to our vendors pages as well as our artists' shops on our Sweet Clover website, in case you are interested in purchasing from them!
Well, I am off to a full day of work at the barn while Chris stays home with the kids today (and our new fridge is delivered!!!!). Tomorrow, I hit Hershey with my girl, Julia, so I had better git 'er done!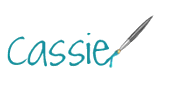 Pin