Today is Thursday which means two things in these parts… it means I am headed to Hershey Park with my good pal Julia and her kiddos (and mine!) today! SO excited! It also means that we are just one dat away from the Sweet Clover barn opening its doors for the first time! Yesterday I shared some of the vendors with you and today I am going to introduce you to a few more vendors. (Not all of the spaces are totally done, so you will see "glimpses" of some spaces).
Before I do that, though, I want to show you our AWESOME checkout counter! I can say that, because I will admit it was not at all my idea! Celeste and Terri found these amazing 10′ pallets and had them delivered to the barn. We stacked them, and they have slots for bags, etc. We will add casters for the next sale, but we were just running out of room. Anyhow, I had fun taking photos of it yesterday so that I could share with you, so here it is….
What do you think? Like I said, I can't take credit for it at all, but I can tell you how much I adore it! Great thinking, ladies!
Moving on, let's meet some more vendors!
Marlene from The Green Cottage always has a cheerful and eclectic mix. She uses fun bright cottagey colors, and one can't help but smile in her space! And hello… do you see that originally from France baker's cabinet??? SWOON!
Terry of Charm City Farmhouse always has the most amazing industrial finds! Check out the metal and wood vintage racks, as well as the school maps he brought this month. I think I am going to put a tracker on his car, because I want to find what he digs up!!!! I need to know his sources.
Seasons NL always has a prettily decorated space. These ladies have a definitely look, and it's gorgeous! Think florals and crystal chandeliers, chippy original paint…. The NL in their name stands for Netherlands, and these two travel to that area and bring back awesome finds!
And finally one of our new vendors is Repurposed and Refined, who are also putting on their own warehouse sale in Hagerstown this weekend! They brought in the bold this month with reds and moody colors, blended with industrial! These ladies are capable of creating any look!
So there you have it! You have officially been introduced to all 9 of our vendors! We are so happy to have such a diverse and talented group of people on Team Sweet Clover! 🙂 I never thought my "work" could blend so seamlessly with my play! Dreams are coming true, baby!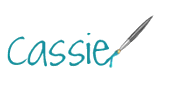 Pin