Happy Tuesday! Just wanted to pop in and share some fun glimpses of our weekend. My brother, Dana, and his fiancee, Viri, were here visiting Sunday through this morning. We had an amazing time and packed it full of fun! Aren't they adorable?
Because they were visiting, we decided to host a cookout, even though our kitchen is halfway done…. why not, right? I busted my tail Friday and Saturday to get it all painted and set up as much as possible…
I put a sideboard temporarily where the island will go since I kept bumping my head on the lights and was worried our guests would, too. Here's a photo Viri took…. see, all that really matters is he wine.
We also have a friend who is an amazing home brewer and provided two home-brewed kegs of beer, and even brought over his kegerator!
What can I say? We know how to party.
Of course, I also paid homage to the reason for the holiday on my chalkboard outside.
Viri and I have been conniving and plotting their move to this area… We love each other!
Monday, we headed out for some local adventures.
hiking at the Washington Monument in Boonsboro….
And a favorite activity of ours- a trip to South Mountain Creamery for calf feeding and ice cream! it was Viri's first time feeding the calves.
And that would be my brother being goofy in the back there…. Yeah, we are definitely related.
It was an amazing weekend full of fun, family, and great beer! 🙂 My only regret is that it's already over. I will have to wait til their October wedding to see them again. Boo.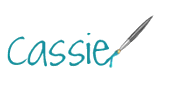 Pin