Happy Saturday! I am feeling great today. Last night I took out some stress in a Drums Alive class. The picture below is not from the class I took (it's from Drummerconnection.com) but this is basically what it looks like…

Pin
You beat the crap out of some balls, and get an awesome workout! It felt fantastic, and I was definitely wokring out any anger and frustration I had after this past week! If you ever get a chance, take a class- sooo fun!
Anyhow, I picked up this desk for about $20 last week at my local Salvation Army. I love going there because the manager knows me and is always so friendly, and he gave me a little extra discount on it. It was painted white, and was not very smoothly painted.
I sanded it to get it as smooth as possible, primed it with my Kilz Clean Start. I wasn't sure where I wanted to go with it, so I sorted through my painds and settled on Ben Moore's Aura paint in Spectra Blue, and remembered a room I saw a while back that inspired me on this project. Do you remember the 2009 HGTV dream home from 2009? There was a little girl's room in in that was mermaid themed that I loved in corals and blues. In case you don't remember it, Here it is…

Pin
Source: Design Dazzle
So with that room in mind, I added funky little orange/coral knobs I purchased a few years ago from Anthropologie on clearance. And here it is now! Wouldn't it be the perfect desk for that room? I think so. And don't you LOVE that room? I do! I can see Emmy's room transitioning in that direction when she is a little older.
And now let's get to this week's POWW faves!
Tracy from Tracy's Trinkets and Treasures has been talking about painting this hutch for-like-eva! It's done and it's beautiful.

Pin
Kathie from A Few Good Pieces is back after a hiatus with a broken arm. And she is back in a major way… check out this gorgeous dresser!

Pin
And finally, I loved the style of this table from Lisa at Serendipity Chic Designs. And the color and finish are the icing! And of course I love her little owl on top! 🙂

Pin
Happy Saturday, and Happy Easter! I hope you wake up to lots of eggs to find around your house tomorrow!
Sharing my desk here:

Pin
Pin
Pin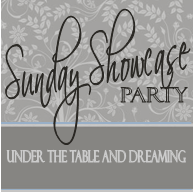 Pin
Pin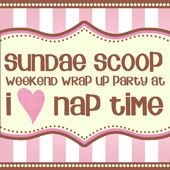 Pin
Pin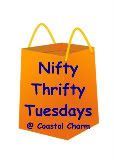 Pin