DISCLAIMER: I am not an artist. I just play one on this blog.
A few weeks ago, I picked up this Danish modern slat bench from a lady in town who was moving and giving it away for free. It's not the sort of thing I normally do, but free is always my sort of thing. 😉

Pin
As you can see, the finish was worn and peeling in some spots. I sanded it with my orbital sander, then took it outside for a coat of KILZ oil-based spray primer. Once that was dry, I took it back inside to brush on another coat of oil-based primer. Once that was dry, it was back outside for some semi-gloss white spray paint. Once that was dry, I used Americana Slate Gray to add some decorative touches. I painted some wispy branches coming from either side. (It's been so hot that a reminder of what winter branches looks like is welcome around here!). Here it is now. Kind of funky, yes, but a fun piece that would look great in a wide entry of a modern home.

Pin

Pin

Pin

Pin

Pin
Linking up to…

Pin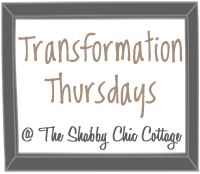 Pin
Pin
Pin
Pinhttp://itssoverycheri.com/wp-content/uploads/2010/06/SpotlightYourself-1W.jpg" width="125″ height="142″mce_src="
http://itssoverycheri.com/wp-content/uploads/2010/06/SpotlightYourself-1W.jpg"width ="125″ height="142″/>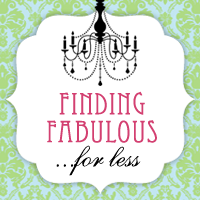 Pin
Pin
Pin
Pin