Happy Monday!  Hope you all had an amazing weekend!  Ours was a nice cozy Oktoberfest weekend.  Friday night was spent on the couch catching up on Glee and sipping wine.  Saturday I cleaned the garage (not a fun task, but if I am going to paint in there this winter it was necessary!), made banana bread, apple crisp, and an apple, cranberry walnut salad to take to a friend's house for an Oktoberfest celebration.  We have a friend who makes amazing home brews and he wanted to get everyone together to share them!  Sunday we had some friends we hadn't seen in a while over for brunch and I used the last of our cherry tomatoes and basil fresh from the garden to make a tomato basil frittata.  It's been drizzly, rainy, and cold all weekend, so the perfect weather to get together with friends indoors and share good food.
They both have amazing spaces.
Here's Lindsay's….
and Kristen's…
Now it's my turn to share with you our home, ready for Fall!  Be prepared for a little photo overload.
Our home is a cape cod style home with a wrap around porch that sold me when we visited the home a little over two years ago.
On one end of the porch near what is the front door of the house, but the lesser used door, I have a bench I painted adorned with cozy pillows, a pane-less window I found already in that amazing teal color, crates with mums, a tree stump and pumpkin, and a little buffet we use to store our watering cans.  Above that hangs a mirror which I wrote on with dry erase marker, "Enter if you dare".
On the corner of the porch sits and old chair I painted blue with a Fall kale in what once was its seat.  I've also draped our crazy out of control tomato plant on it.  Another stump sits at its side, with a petite pumpkin my daughter selected and a little fairy house.
The other side of our porch is where we like to sit and eat when the weather allows.  Pardon the hula hoop in the background.  Kids live and play here.
I've set the table with a plaid throw from a thrift shop, fiesta plates with side plates from Homegoods several years back, vintage glasses handpainted with owls, a rusty metal pumpkin candle holder which holds our necessary citronella candle.  It's a cozy space to sit and eat.
Our porch table is actually an antique oak library table, and we have added a set of 4 milk painted vintage church chairs, and a pair of original paint planked bottom chairs.
The side door is the door we most often use and it enters into our kitchen.  Charlie, our 13.5 year old beagle is there to welcome you.
This island has not yet been shared on the blog, but my neighbor custom built it for me and I finished it.  A bottle of good red wine is a Fall staple, as well as a bowl of red apples.
We have several chalkboards in our home and I love to write thoughtful quotes on them.
The kitchen opens into the dining room, which is the one place inside our home where I have some creepier decor.
More on the sideboard vignette will be coming tomorrow.
The centerpiece I created by dipping and gilding mini pumpkins.
I love bringing nature in at all times of year but especially Fall.  My mantle shows that off well, but also has a slight touch of Halloween.
I recently found this hassock at a flea market and I love the cozy touch it adds to the living room.
My kids decorate this tiny little Halloween tree each year- it's become a tradition!

Pin
My bookcases are also somewhat styled for Fall with antlers I found at a flea market and brass animals galore.
Thank you so much for visiting today and taking the tour!
Be sure to take the tour at all of these homes as well…
1 – Kristen and Lindsay will kick things off on our blogs with our tours! 2 – Sarah from Sarah M. Dorsey Designs 3 – Gabbi from Retro Ranch Reno 4 – Brittany from Brittany Makes 5 – Jesse from Scout & Nimble 6 – Julia from Cuckoo 4 Design 7 – Carolyn from Sweet Chaos Home 8 – Jennifer from The Chronicles of Home 9 – Bethany from Dwellings by Devore 10 – Carmel from Our Fifth House11 – Kristin from The Hunted Interior 12 – Annekke from This That & Life 13 – Michelle from Décor and the Dog 14 – Cassie from Primitive & Proper 15 – Ally from From the Right Bank 16 – Shannon from Shannon Berrey Designs 17 – Danika from Gorgeous Shiny Things 18 – Kristin from Bliss at Home 19 – Jenna from Rain on a Tin Roof 20 – Jessica from Dear Emmeline 21 – Kelly from View Along the Way 22 – Sarah from Lacquer and Linen 23 – Eileen from A Creative Day Blog 24 – Sarah from Royal Marigold 25 – Lori from Lori May Interiors 26 – Jennifer from Dimples and Tangles 27 – Caitlin from Desert Domicile 28 – Sherry from Design Indulgence 29 – Lakeitha from Lakeitha Duncan Lifestyle Blog 30 – Shavonda from A Home Full of Color and Whitney from The Curtis Casa. 31 – Angela from Number Fifty-three and Jennifer from Brave New Home.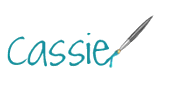 Pin
Sharing here:
Jennifer Rizzo