Happy Monday! I hope you all had an awesome weekend… did you feel it? Did you feel it this weekend? You know what I am talking about…. I felt it. I smelled it. I saw it. Fall is in the air! I have already been in a Fall mood, but seeing the first leaves falling to the ground, heading off to the first soccer games of the season for both my kids, and flipping through my Country Living which arrived Saturday and featured pumpkins on the cover…. well it just got me much more excited! Fall is my absolute favorite season, so I jump in as soon as I can so I can enjoy it for as long as I can.
Recently, I was contacted by Goose Creek Candle Co to try out one of their products (and also give one away to one of you!), so naturally I chose a Fall scent, Whipped Pumpkin Latte. Don't you love this packaging, too? It's simple and natural feeling.
Since I was pretty much stuck inside the house all week last week, I lit the candle every day while I worked on Halloween crafts. It made the whole house smell amazing- so warm with a hint of spice, and not overly strong. It made our house feel so cozy! And even though I burned it all day for a week straight, I didn't even make it half way through my candle…. these will last for many hours. I will be burning my candle for several weeks to come!
I have to admit though, I had a hard time choosing which candle I wanted to try because they have so many that sound interesting to me, such as….
They also have some fun Halloween packaging right now- check out this Vanilla Cashmere candle…
Today, Goose Creek Candle Co. is offering one lucky reader a candle of their own! Additionally, they are offering a 25% off discount code (0907) through September 30th.
Here is how you can win a candle of your very own! Please leave a separate comment for each entry, and make sure that I have an email address for you please.
1. Head on over to Goose Creek Candle Co. and tell me which scent you would most like to have in your home.
2. Like Goose Creek Candle on Facebook.
That's it- two chances to enter to win! This giveaway will be open through Saturday, September 15, and winner announced on Sunday or Monday. Best of luck! Now, time to light my candle and bring some Fall into this home today.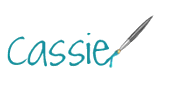 Pin
PS- the winner of the JUNIEblake giveaway was Suzy from Saved by Suzy. 🙂