Happy Monday! Hope you are enjoying this holiday weekend! I have an awesome giveaway for you today….
I was lucky enough that within the time of one week, I won, not one, but TWO $30 credits to JUNIEblake! Thank you so much to Aubrey at All Things Bright and Beautiful, and also Shelley at Crazy Wonderful!!
Because I was so lucky to win two, I decided to use one for me, and use the other too surprise my brother's girlfriend, Viri, with a gift. I had my brother look through the closet to see what size I should get her and then I sent the Paisley dress on her way….

Pin
She has amazing legs, so I knew this would look fabulous on her! She thanked me and wanted to know the occasion, but I told her there was no occasion other than me missing her! (They are on the West coast and I miss them!) She tried it on and said it was perfect, but she couldn't send me a picture at the moment because she had just hopped out of the shower and wasn't wearing a bra. 😉
Now, do you want to see what I got for myself? I ordered the Bren top in Indian Tan. Here it is on the model, looking lovely….
Pin
We had back to school open house a couple weeks ago, and I was excited to wear it! I had my outfit planned for it- I knew it would be perfect with my dark denim slim skirt. I usually take my own photos in the mirror, but I wanted the pictures to be a little better for this post, so naturally I handed my phone to my 5 year old, and enlisted Emmy to be my photographer. I had her stand on the bench at the foot of our bed, and take a picture for me. Now, I am clearly no fashion model, but I love this shirt on me, a real girl! 🙂 Thanks to my 5 year old photog for this picture:
The fabric is so soft and smooth against my skin- LOVE it! I chose this shirt and this color because I thought it would lend well to Fall looks… picture it with dark denim, brown boots, and a cardigan… super smart look!
JUNIEblake has an awesome selection of clothing that looks great and feels great, too, which is important to me as a mom. I want to look good, but I want to be comfortable, too.
Here are some of my other favorite items…

Pin

Pin
Pin
Aren't they all gorgeous? (And I apologize for the off center photo alignment, but blogger was not wanting to cooperate with the photos from their site!)
Today, JUNIEblake is offering one of my lucky readers a $30 credit to their shop!
Here is how to enter! Only one comment, but the kind people at JUNIEblake would love for you to…
"like" JUNIEblake on Facebook, share their page with your friends, leave a comment on JUNIEblake's wall, and let me know you did so in a comment here. Once you have done that, leave me a comment saying so!
And guess what, giveaway is international! YAY!
This giveaway will be open through Saturday, September 8, winer announced on Sunday September 9. Best of luck!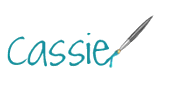 Pin