I have seen everyone's amazing yearly round up, and I feel I am slightly overdue for one! I have gone through each month of the past year and chosen my own personal favorite post from that month. Enjoy!
January: My craft closet, inspired by my friend Carmel. Amazingly, it looks pretty much the same today!
February: Sharing my story of rape, and its aftermath. Maybe not my favorite topic of discussion, but I think it connected with so many people on so many levels and is worth the mention.
March: Without a doubt, Emmy's woodland room reveal. It has been tweaked here and there since, but this room is a favorite of mine!

Pin
Pin
April: Sawyer's Star Wars room reveal. I love decorating kids rooms; can you tell?

Pin
Pin
May: I painted a lot of fun turquoise pieces in May, including my own dresser, but I loved this fun chair– the red chevron with turquoise paint…. love!
June: Tiffany and I ran a series on blog etiquette which we were both proud of and we thought it was helpful to readers.
July: Definitely this orange dresser… I just loved it and was really proud of its outcome.

Pin
August: My master bedroom reveal, which has gotten some new additions since such as a huge map.

Pin

Pin
September: The map wall in the playroom– I still am in love with it! We all have fun when we have guests over looking at all the maps! The room has made some progress since then, too!

Pin

Pin
October: The popular favorite is the map table I did which is by far my most pinned project ever, but my own favorite is the black coffee table I had no plans of keeping until I staged it for pictures. It's still in our living room….

Pin
November: Making some more rustic changes in the dining room.… adding in the darker sideboard I kept.

Pin
December: Definitely my holiday home tour is my favorite! I love Christmas so much, and I love all the decorations, the crafts… all of it!
There is something very satisfying in looking through these projects I have done this year…. there is definitely a sense of accomplishment! I hope at the end of 2013, I will have some pretty pictures to share of things I have done, but mostly I hope I have lots of fond memories with my family to share! And just because I can….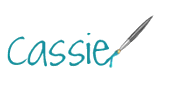 Pin
I am sharing this at Tatertots and Jello!