Whassup, party people!?!? We're about to get all sorts of paint crazy up in here! (Don't mind me- Chris has been getting up super early the last two weeks for early morning meetings…. I think the sleep pattern changes are affecting me).
Today, I have a special treat for you! I am participating with 5 other bloggers today in a My Color Inspired by Pantone Paint party! Each of us us going to share a new project with a tutorial just for you! You will be able to visit all the other participating bloggers, learn some new tricks, and even win a prize! I am going to show you my project and then tell you where to head for more inspiration!
First of all, when the team at My Color contacted me to participate I was so excited! However, I had NO idea what project I would create, so I just chose 3 complementary colors that I knew would work beautifully together on a piece of furniture. (Let me add these samples were HUGE and I could have chosen to do a patterned wall even!) Here are the colors I chose:
Cloudburst- the top color of my paint pyramid
Whitecap Gray- bottom left
Dandelion- bottom right
The colors arrived and I hoped I would find a piece perfect for these colors and a fun treatment. I took a trip to a local thrift shop and found this sweet vintage dresser which needed some TLC.
I applied wood filler to the top drawer where the veneer was damaged. Once the filler dried, I then removed the wooden knobs, and used my orbital sander to sand the whole piece all over. I sanded the knobs by hand as I intended to paint them as well.
This paint is one of those amazing low VOC self priming paints- I love that! It went on beautifully! I only had to apply two coats of Cloudburst to the whole piece for good coverage.
Once the second coat was dry, I sanded all over again, hitting the edges harder, with my orbital sander.
After I sanded it, I went over it all with a golden oak stain just to give it a slightly antiqued look.
Now onto the knobs! As I said, I sanded them to prepare them for paint. I used the whitecap gray for these, which is a warm white with gray undertones.
Once the white dried, I used a small artist brush to hand paint (free hand) with the Dandelion paint a small chevron pattern.
Once the yellow dried, I used some 160 grit sandpaper to lightly distress the knobs to coordinate with the dresser. Again, I wiped a golden oak stain over them to slightly antique them. Then back to the dresser they went!
And here is the final result!
It's hard to see those knobs in those pictures, so here are a couple closer looks!
I love the way it came out and I think I see more knob painting in my future- they add a nice fun touch!
And surprise! I started this project and didn't think I would finish in time, but I did. So you get a twofer!
Last Friday I went yard saling with my pal Rebecca. We both got cute little gossip benches that day. I usually pass these up, but I had seen one that Angela, who is one of the participating party bloggers today, had done and loved it's fun and warmth. Here is hers… isn't it adorable?
And here is the one I picked up before I painted it….
I sanded this piece as best I could with my sander. I then used a spray oil-based primer because of all the spindles. Finally, I gave it 3 coats of My Color by Pantone in Dandelion. It was still a little see through in some areas as yellow is a clear based paint, but I planned to distress and antique so it wasn't a big deal. I sanded it with my sander to distress, and then went over it all with golden oak stain. And here is is now! I love it's sunny look- it makes me happy!
Both of the pieces I have shown today will be available this weekend at the barn sale. If you are local come on by and say hi! I will be working on Saturday, and Sarah will be working on Sunday!
This was my first experience with My Color by Pantone and I can honestly say that I will happily use it again. I loved the finish, coverage, and self priming factor, and love the beautiful array of colors it comes in!
And guess what!?!?! Pantone is giving one of YOU 3 samples as well. These samples are ample… he he…. and you will take you through several furniture projects or paint a wall or something large! You have three chances to enter, and I will notify the winner via email next Monday, so please make sure I have an email address for you.
Leave me a separate comment for each entry….
1. Leave a comment here and tell me what project you would like to tackle with My Color and which colors you would use.
2. Tweet @mycolorpaints using the hashtag #PassItOn with your color choice and project idea. Leave me a comment saying you did that.
3. Like the My Color Inspired by Pantone facebook page, and leave me a comment saying so.
So there you go- three chances to enter to win three samples of paint!
Now, from here head on over to visit Holly from Life in the Fun Lane to see her amazing project!
And if you want to be inspired 6 times over today, visit all participating blogs!
Courtney at A Thoughtful Place
PJ at Blog-A-Dazzle
Me. Duh, you're here.
Holly at Life in the Fun Lane
Angela at Number Fifty-Three
Heather at Paper Princess Studio
Have fun being inspired!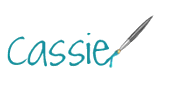 Pin
Disclosure:
MyColor™ inspired by Pantone® reached out to me to participate in the MyColor™ inspired by Pantone® Painting Party. My post represents my honest experience with MyColor™ inspired by Pantone® paint. I am not being paid for my answers, but I did receive MyColor™ inspired by Pantone® paint to use for this project.