Happy Monday! I don't know about you, but I had the most amazing weekend! Thursday morning, my mom, Sarah (my amazing best friend and business partner), and I headed out to Columbus, OH on a road trip adventure to meet two of my other best friends who happen to be identical twins, Ali and Lisa, to partake in the Country Living Fair. (Ali and I met through blogging a few years back and in person for the first time two years ago. Sometimes you don't know who you will meet on the internet, and I was lucky enough to meet a true kindred spirit and soul mate in her. And the bonus is that I get two, because her twin sister is super special as well). Anyhow, I wanted to share all of the weekend adventure and shenanigans with you!
Just about to pull out of the driveway…. (from left, Mom, Sarah, me)
We stopped in West Virginia to fill up on gas, and these mannequin heads cracked me up. That is not just a drawn on beard… it's like actual stubble!!! I died!
Thursday evening when we arrived we hit a Mexican restaurant near the hotel (so we could walk!). Pitcher of margaritas? Yes, please! Cheers!
Ali hand painted us each coordinating tote bags with a chic tribal motif. Here we are modeling them (after a few margaritas each). Top row: Lisa, me, Sarah; Bottom row: Ali, Mom.
Sarah and I ready to find some treasures!
Loved the eclectic pillows, upholstered pieces, and fabric art in this space.
And this pottery was gorgeous! I might just might be receiving the fox crock for Christmas from my parents…
This space was from a woman actually only an hour from where I live! And it was one of our favorite spots!
I was so excited to be in Cari's space from "Cash and Cari"!
Cari was one of the NICEST vendors there- so friendly and working hard in her booth! She didn't mind at all when nerdy me asked for a picture with her. 🙂 Here are Sarah and I with Cari.
Ali spotted this amazing nautical paint by number for $35! It is going in my dining room!!! It's actually a gift from my parents, but My mom told me I could have it early.
I also had the pleasure of meeting Sarah Gray Miller the editor of Country Living Magazine. Her home is featured in the current issue and is AMAZING. I might move in. She told me I could.
Sarah and I did the photo booth there, and we used a couple of finds as props. Sarah bought this framed slate chalkboard, and I bought the vintage flag for Sawyer's room.
I loved these fun pennant/collegiate pillows.
And how cool is this lamp shade?
Love "Love".
Happy retro camper pillows…
Biggest pile of pumpkins and gourds I have ever seen…
Me and Ali in front of a print of last month's cover.
And me and Sarah in the same place.
Friday evening we hit Cheesecake Factory for dinner and relaxed at the hotel. We were all exhausted after an amazing day of shopping!
On day two (Saturday), we decided to head to the fair later in the morning. We wanted to check out the local scene and hit "Ohio Thrift Store" in a couple of locations. We were so glad we did because we each found some treasures (pictures later in this post).
After the thrift shops we headed back to the fair for a bit. We visited many of the same vendors and found one area we had missed where Sisters on the Fly were located. I found this cool vintage child's pool table top which I plan to make into a memo board.
Before leaving the second day, we bothered a kind lady to take a group shot for us.
After leaving the fair we headed to Clintonville for some more shopping. We meandered into this shop, Pieces from the Past, and he owners were so friendly, funny, and helpful, that we had to get a picture. Lisa and Sarah found a couple of vintage pull down maps for a steal there, too!
Upon leaving Clintonville, we made our way to the German Village. Sarah and I posed for a goofy photo.
We enjoyed a great dinner in the German village and then headed back to the hotel to relax.
Yesterday morning, we enjoyed breakfast and coffee, and our final hours with Lisa and Ali. We all packed up, checked out, and headed to the airport to drop them off. Boooooo!!!
Lucky for me, I get to fly to CA next month for my brother's wedding and see these two ladies again!
And hoping for a fun trip together next year, too…. Brimfield, perhaps?
I thought I'd share some of my other finds from the weekend with you. I purchased these little recycled ceiling tin plaques from Bobby Boyd Designs. I just wanted them to each have a little souvenir and these were perfect!
At Ohio Thrift I got this little oil can for my rings.
I saw this skunk but at $4 I thought it was too much. Remember last year I said I wanted to make the skunk the new hip animal? Well my mom decided I needed it, so she bought this little guy for me. Thanks, mom!
I purchased this AMAZING vintage navajo saddle blanket from Vintage Textile Mafia. You will have to stick around through the holidays to see what I do with it. 😉
I purchased some beautiful white peacock feathers from my almost local vendor!
My mom told us each to choose a tea towel as her gift to us. Ali and I both chose the same design but in a different color (she got red). I love that because my towel will always make me think of this trip and of Ali using hers on the other side of the country.
At Ohio Thrift, I bought these amazing aqua vintage glasses… a set of 6! They are going to look amazing on my shelving! (When I add the shelving….)
And lastly, from my local friend, I bought these brass numbers. Chris and I will soon be doing a photo shoot to celebrate 10 years of marriage and I plan to put these on a photo mat.
It truly was an amazing weekend full of great find, fun and friendship! I am so glad I was able to experience the Country Living Fair with 4 of the most important ladies in my life.
I also want to send a little shout out to my husband, Chris. His birthday just happened to fall on this weekend, Saturday, to be exact. Even though it was his birthday, he let me go live my dream and he stayed behind with the kids, coaching their soccer games on his birthday. I am one lucky and loved woman. Love you, Chris! Oh, and I did buy him a little gift, too…. (I didn't get a picture of it, but it is a "Praise the Lard" shirt from Stash Style)… it's so very him!
Now it's back to reality and I have a barn sale to get ready for this weekend! Have a great day!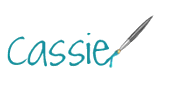 Pin