Happy Wednesday! First of all, I wanted to let you all know that I am honored to be included in Stefanie's series of bloggers' favorite nooks! I have been reading Brooklyn Limestone for a loooong time, and when she asked for submissions of favorite nooks, I sent mine in. Think you know what my favorite nook is in my home? Head on over and check it out! This is the third day of the series, and just check out the first two nooks featured…
Jen from Rambling Renovators showed off her amazing play closet under the stairs! Love the fun colors!
Suzanne from Back on Festive Road showed off her amazing music room/library… so cozy and inspiring!
And today it's my turn to share! I hope you will check it out! And thanks again, Stefanie, for including me in this series!
Also, I wanted to share with you a sneak peek. I am hoping by sharing the sneak peek I will be motivated to finish this project. I painted this piece of furniture oh, back in…. October. Early October. And it was almost done and I was rather pleased with how it was turning out…. until the last step. It came time to poly and I began with one poly I love and ran out. Uh-oh! I decided to try to combine another poly…. Worst. Idea. Ever. in the history of ideas. It ruined the finish and I tried so many different things to fix it. So basically I just need to resand it and recoat it and re-poly it. But I wanted to show you a little peek so you could see the AMAZING knobs on it from Simple Home Life Studio, an amazing Etsy shop! And I also wanted you to know that it's OK to make mistakes and learn from them… we all do! Here's a little looky-loo for you!
Isn't that the coolest knob ever?? And she has so many more in her shop….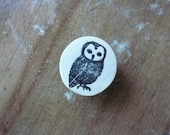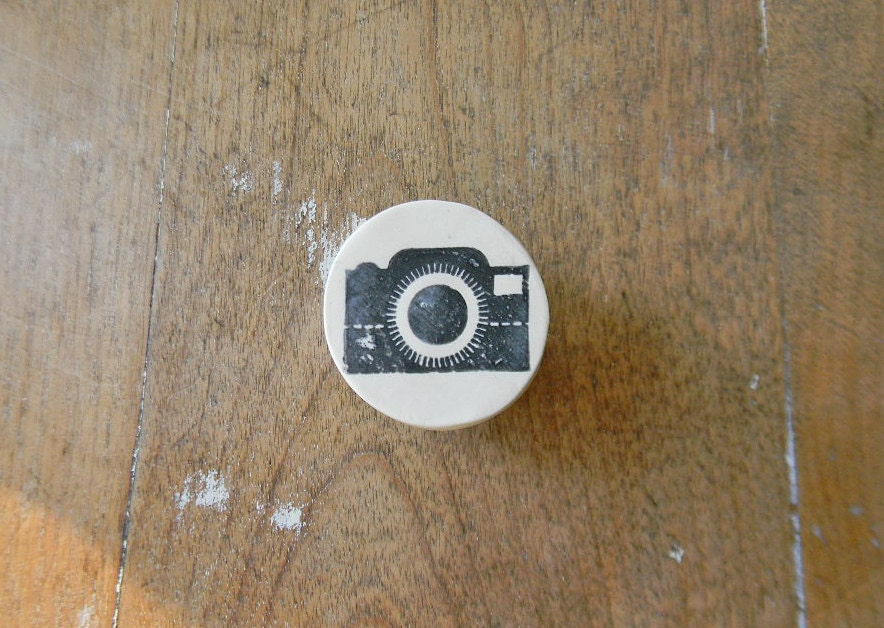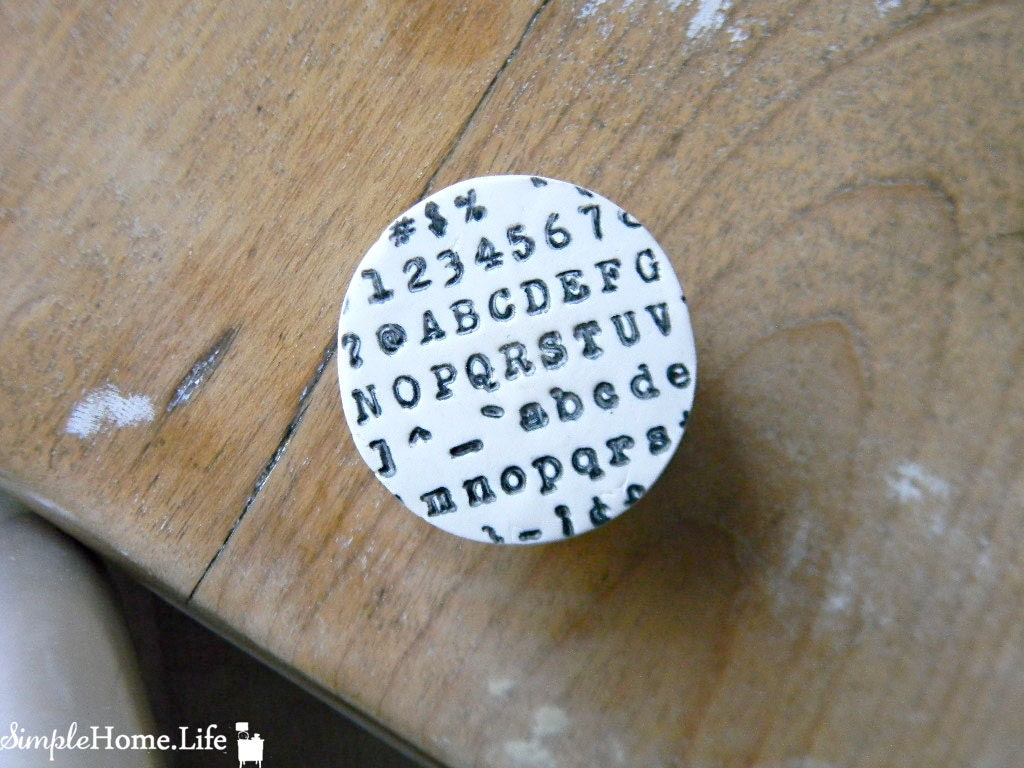 Aren't they all so cool! Check out Jacqueline's shop here and her blog here!
Have a happy Wednesday! I am off to volunteer in Sawyer's class today… good times!