After finally trying out leafing with my silver leaf mirror frame this past weekend, I couldn't wait to gold leaf my nightstands (part of our master bedroom plan!). And honestly, I was going to save this project to share with you next week, but I just can't. I am about to burst I love them so much! OK, so this is where they started after I made them over last year….
They were a glossy golden delicious color and I loved them! I loved them in that color in that room, but with the new home comes a new plan and I am going a little more rustic glam. So Gold leafing was the perfect solution, and I planned to keep the mirrors in them as well.
I saw this makeover from Brittany Makes, where she had gold leafed this gorgeous chair!

Pin
Gorgeous, right? I vaguely followed her tutorial, but hers started with an unpainted piece. Mine was already painted, so I red online at a few different places that starting with a base of red oil based paint was best for under gold. So I took the tables outside, sanded them, and the tool them into the garage where I painted them with Rustoleum's high gloss red oil based paint. At which point they looked like this… scary!
Seriously, as if that was't scary looking enough, just wait til the next picture! I took them inside (free of wind and the temperature could be controlled) and sprayed them with spray adhesive. I waited a little while for it to get sticky (about 30 minutes) and then I started leafing. It did NOT go as smoothly as with the silver. I found the gold to me much more delicate, an I also found that because of all the nooks of the tables, the adhesive was not everywhere so it was hard to get it to stick in some areas. Also, it was shinier than I anticipated. So it was starting to look like this….
At this point in time, I was having a mild panic attack and was fairly certain I had ruined my beautiful nightstands. Luckily I had read that Rub n Buff could be used to help fill in the little missed cracks. So I had a new tube on hand in "gold leaf". I used a soft brush and brushed the gold leafing to get excess pieces off. But it was so delicate it tore easily… more panic. Deep breaths, deep breaths, trust the rub n buff. So I did. I put a little on my fingers to cover the red showing through, then tried rubbing a teeny bit over the gold leaf as well, and it was a MIRACLE. It saved my tables and gave the leafing more of an antiqued look! Here is what it looked like after a little rubbin n buffin….
And here is what my hands looked like! The kids thought this was pretty awesome! I think they love when mommy is messy.
So, after both tables were rubbed n buffed to the idea look, I sealed them with the gold leaf metal sealer spray. And here they are in our room…. AAAAH I am in love! I feel so Hollywood!
Here in the close up you can see teensy bits of red, and I am glad I read those blogs, because the red showing through is perfect. Overall, they have a very antique French gilded feel.
That was a lot of pictures of them, I know. But I can't get enough.
Linking here:
Anneke's Gold Party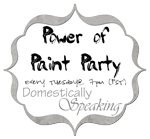 Pin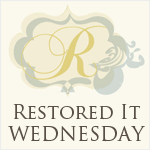 Pin
Pin
Pin
Pin
Pin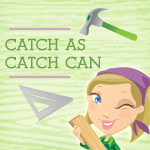 Pin
Pin
Pin
Pin
Pin
Pin
Pin
Pin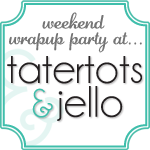 Pin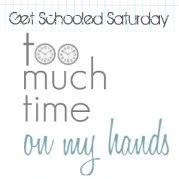 Pin
Pin
Pin

Pin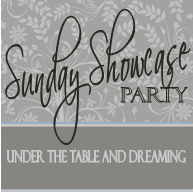 Pin
Pin
Pin
Pin
Pin