First of all, today is your last chance to enter the giveaway for the Welcome Home E-book!!!!
As you can see in my sidebar, I am taking part in the "Imagine the Impossibilities Challenge". My impossible was the tast of painting Emmy's closet doors. This may not seem that bad to some of you, but I can't stand painting trim or doors- especially cheap brown hollow doors. In our last house, it took me forever to paint any doors (the trim was already painted), and even then I only ended up painting the doors to our master bedroom and then grew tired of painting doors! I wish it was more fun, but oh how those doors daunt me!
Emmy's closet doors are those ugly hollow doors, and to make matters worse, someone had thought it would be a good idea to shellac the crap out of them so they were nice and shiny. I thought I had a proper before picture, but I do not have one that shows them closed, so here you get the idea. This picture was taken the week we moved in and shows that they are brown brown brown.

Pin
I was inspired by a fabulous idea I saw on Pinterest to give them some life!

Pin
How fun is that with the chalkboard grass? Of course, Emmy's room is headed more in a woodsy direction, so lions wouldn't work for me. And her bedding is very patterned and floral so I wanted to keep the doors free of pattern. I ordered a fawn vinyl in light brown from the etsy shop tweet heart because I loved the style and the size was perfect and the price was very fair. I also cut out two shimmery gold vinyl mushrooms by hand with some vinyl I got in a Pick Your Plum giveaway I won from my friend Anna.
So I had the vinyls on hand, and now came the unfun task of painting! I sanded the doors by hand since they were so shellacked, and then primed them with two coats of Zinnser BIN water based primer. I then put n two coats of Benjamin Moore's Palladian Blue as that will be the wall color. Then I drew a chalk line of where I wanted the grass. I used an angle brush to follow that line and then painted under the line with Rustoleums chalk paint tinted in Pea Pod Green. Once it was all dry, I added my vinyls, and it was DONE!
NOTE: Before you see these pictures, please note that the room and trim will be painted soon. I know the trim is ugly. Yes I do. Also, her room has one window at the north end of the house, so we don't get the best light.
The rest of her room is a little more "big girl" so this side is all fun for her! I am really happy with how it turned out and happy to have one set of doors checked off my daunting list!
Sharing here:


Pin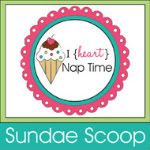 Pin
Pin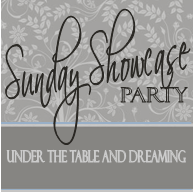 Pin
Pin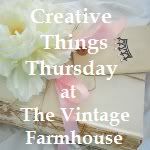 Pin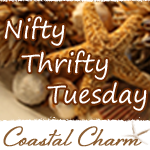 Pin
Pin
Pin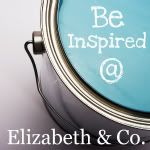 Pin
Pin
Pin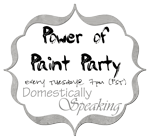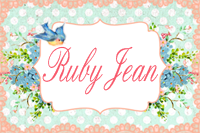 Pin