Industrial Look Kitchen Island
Happy Monday!  I hope you all had a great weekend, and enjoyed watching the Super Bowl (or at least the commercials!).  We had a busy weekend with basketball, tile shopping, and I worked on a little project for Emmy as well.  Oh, and I am SOOOOO flippin' excited about the tile I chose from The Tile Shop for the kitchen backsplash.  Want to see?
It's the dreamiest, prettiest recycled glass tile and it reminds me of the ocean!  The tile and she shelf are the last pieces of the kitchen to be put in place!  Since we are getting close, I figured it was about time I shared my island with you.  You've seen glimpses in my Fall and Christmas home tour, but today is all about the island.
My neighbor, the talented Travis Bruns (who can be reached via email at [email protected] should you wish to work with him on a custom piece of furniture), created it for me based on the measurements and inspiration pictures I showed him.  He brought it over to the house in two pieces as we couldn't fit it through the door otherwise.  Because it is a big piece and needed to be brought in pieces, I finished it in place, just being careful not to make a mess.  Here is what it looked like upon arrival to me house….
As you can see, originally I thought I wanted the stools on the kitchen side so they could face the beautiful view we have, but I changed my mind.  I got to work immediately on the base first.  I gave it a base coat of Duck Egg Chalk Paint as I wanted a hint of color showing.  I then applied two coats of The Old Fashioned Milk Paint's Oyster White Safe Paint.  Why Safe Paint instead of regular milk paint?  It has a smoother more consistent finish over large areas, and this island is rather large!  I thought it was the perfect choice.  Once it dried, I sanded all of the edges, and lightly all over to expose some of the Duck Egg beneath.  I finished it with a coat of Briwax from Rockler in clear and buffed it to a smooth finish.  It was looking good!
I wanted the top to be wood, but darker than the natural finish, but not too dark.  I wanted it to jive with my Ikea butcher block countertops.  I though that Briwax Golden Oak would be perfect- I tested a small area and thought I liked it.  So then I went ahead and just did the entire top.  And it was too light… And that, my friends, is where I screwed up.  Rather than try to remove the wax, I just decided to keep going and layering on other stuff.  I added a dark gel stain.  I LOVED the look I achieved, but I soon realized that because I had waxed it first, th stain was rubbing off…. I couldn't put my elbows on the counter.  And I could easily scratch it off- it hadn't been absorbed by the wood due to the wax barrier I created.  What to do, what to do???  Oh, and here is how it looked dark…
It looked so pretty, but in my heart I knew I had messed up and needed to fix it.  I got to work with 0000 steel wool from Rockler and odorless mineral spirits.  I gave it several washes with the mineral spirits until I was satisfied that it was not going to just scratch off anymore.  Once I got it to that point do you know what happened???  I LOVED IT.  The dark stain had settled into grooves of the wood and it had a cool rustic look.  I gave it a final clear coat of Briwax, buffed it, and was done!  Every now and again if I think it needs it, I give it some oil or wax, as we use it all the time.  So, now are you ready to see the final product?
Here it is……
And here is a closer look at how the top turned out after my mess-up.
I love how the dark stain ended up creeping into the grooves, and the overall feel is rustic and warm.
And the base is soft and pretty, lightly distressed.
It provides such amazing storage.  At the end, I keep all of my cookbooks on the top shelf.  The lower shelf houses recipe boxes hidden in a vintage crate.
The crates on the lower shelf also hide essentials like cutting boards and our salad bowl.
I love the eclectic mix of dishes.  The darker bowls are the pad printed bowls from West Elm .  The bowls in the background are from Urban Outfitters a couple years back, but no longer available.  The blue and white plates are from Ikea and were a Christmas gift from my parents.  I couldn't reveal the island until I had the right dishes in place! 😉
I found these vintage industrial drawers which appear worn and old on the outside but were super clean on the inside!  I purchased utensil dividers and these house all of our silverware.  And of course, I like to dance around my kitchen, so the ihome is a must!
On the top of the island I have an antique terrarium filled with a winter scene of snowy pines, brass deer, and a small disco ball, of course.  (It's like my mantle shrunk and jumped inside!)
And then of course there are the amazing stools I purchased from one of our Sweet Clover vendors, Charm City Farmhouse.  I am trying to tie them in more with the backsplash and really play up the color!
And there you have it…. I hope the island reveal was worth the wait!  Have a great Monday…. we have a snow day. AH-gain.  Over it.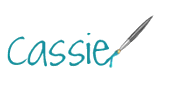 Pin
Sharing here: