Yesterday I shared with you a two toned dresser- one I had found through purchasing a new to me dresser for my own home. I figured today I should show you my new dresser.
For the past year I have been living with the ombre dresser I painted a long time ago in my master closet. It was a shame to put it in the closet since I loved it so, but at the same time, it didn't fit with the look I was going for. It did fit in the closet and stored my clothes though. It hadn't been on my mind to even get a new dresser until recently…. I thought it would be "too much furniture" in the room to have it in the master bedroom, which already housed a large turquoise dresser as well as a Paris Gray armoire. I toyed around with the idea in my head and eventually decided it would work. I knew I wanted it to be kept in a wood finish, and I wanted sort of a beat up look. Well, on a recent search on craigslist I came up with the perfect dresser. A few others were interested, and the seller told me to touch base with him the day before I could come. As luck would have it, the dresser was still available! An antique dealer had passed it up as they thought it was older than it was (they had thought 1800's). It's probably from the 1940'2 or 50's in reality. It's a warm, but rich wood tone, and it was exactly what I was looking for and the perfect size as well!
Now, again I am dealing with only use of the 50mm lens at the moment (until I suck it up and order a replacement), but hopefully these pictures will convey how it sits in the room.
Did you happen to catch the bird art sitting on the dresser? I found it for $1.50 at a thrift shop. It's actually a wood burning someone painted, and it's in a vintage gold frame. I thought it was so cool! It's sitting here only temporarily but will get added to the small gallery wall I have started in the room.
Yes, I know most people plan gallery walls, collecting their art and then creating a layout using cardboard or newspaper cut to the size of their art to get an idea of how they want it. Not this girl. I like to just start hanging stuff on the wall, and adding as I go. So for now, I have only 3 little pieces up there… It started with a chalkboard. Then I added the antlers, which I bought from my fellow barn vendor Charm City Farmhouse. Then my mother gave me this awesome antique print for Christmas! We actually saw it at the flea market together and she told me she was buying it for a specific friend of hers, and it made sense. I told her I wouldn't buy it for myself since she wanted it for her sweet friend. She got me! I was surprised when I opened it at Christmas!
So this small collection will eventually be more of a gallery wall, but we'll just see how it grows on its own.
Well, there you have it- my new dresser! It's so nice having my clothes in a dresser that is not in a dark windowless closet!
Happy Wednesday! I am off to the gym for a Body Step class with a friend- Have a great day!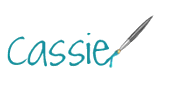 Pin