Happy Thursday! I don't know about you, but this week is just flying by for me. Next week is our last week of summer vacation and I feel like it will be over in the blink of an eye! We have so many events going on that are also making the time pass quickly…. Sawyer's birthday and party are tomorrow, followed by a family celebration, and next weekend is the Sweet Clover barn sale as well as my brother in law's wedding! Lots to do and not lots of time to do it in! I still need to shop for school supplies, too…. waiting til the last minute much? Um, why yes, I am. Thank you very much. It helps minimize the options and decisions can be made faster.
Speaking of making fast decisions, last week while I was at the beach house, I thought I would spend time on Pinterest and once and for all decide what to do with my new dining chairs. But I just could not decide…. I sat and looked at those images from that post and more for a long time over a few days and hemmed and hawed. Finally I thought, "I love those stripes, but they are getting in the way of my decision! They have to go. The room must be repainted…. CHARCOAL! So I made a quick decision to repaint the whole room and then go from there. I returned home Friday night, and Monday I was at Benjamin Moore purchasing my "Kendall Charcoal" in Aura matte finish. As soon as I got home that afternoon, I went to work. Monday and Tuesday were spent sanding the stripes, painting the walls, and also sanding repriming and repainting some of the trim. (I had primed it with a primer that was supposed to stick to anything without sanding…. yeah, about that….). I still have made no decision on the chairs, but I am loving my dark moody dining room and clean slate! I actually think I am digging the chairs in wood now with the dark walls, but they might eventually get painted white or a pale aqua- thoughts? Spill.
So, when we last left, here was the dining room with the new chairs…
And come on in to see where we are today.
Peeking in from the front entry….
The color is most accurate in this photo. For some reason it looks a little green in some photos but it is not green.
Our antique secretary which we use as a liquor cabinet….
I moved the chalkboard which used to be opposite the window. It now sits above where the island will be. My neighbor will be building out island but is currently building a large well, building, to be his shop. So that's top priority at the moment so he has more space to build the island. 🙂
Still loving my awesome chandelier from Lamps Plus!
Lest you think this "empty corner" is empty…. It's not. Our dogs' bed is there. I would like to get a fiddle leaf fig for the opposite corner.
I moved the paintings that were at the opposite wall on either side of the window to create a small gallery… I will now be on the lookout for more sailboat or nautical paintings. The letters I had sitting on the window but with their opposite side (which is chippy black) facing out. I wanted the gold out to pop against the gray.
Now, bare with me as I am still working with only a 50mm fixed lens. One of these days I will replace the kit lens which has failed me! I snapped a couple more pictures with my phone to give you a better idea of placement on everything. So in the left corner in the photo below is where I would like the large plant to bring in some life, balanced out by the life of the lazy dogs who sleep in the other corner. That's feng shui, people.
And from the other side….
And just for fun, here are my kids, eating lunch as I snapped my photos. One day this will be an island for us to sit at, but for now, we are making do. See how Jake waits, hoping that Sawyer will lose some of his grilled PB&honey?
So what do you think? I am pretty much in love!!! And what do you think of the chairs? Would you paint them? If yes, how so? Or would you leave them?
Well, I am off to make some M&M brownies in lieu of cupcakes for tomorrow's party! Have a great day!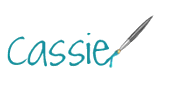 Pin
Sharing here:
JENNIFER RIZZO, Inspire Me Please with Liz Marie