Before I get started with my post for today, I want to take a moment to wish a very HAPPY BIRTHDAY to my dad! He is so lucky because for his birthday, I am gifting him my children for a night…. Ha ha! Seriously, I am doing a twilight run Saturday night, and my parents will have the kids. But it all works out perfectly, because I am going to get them Sunday, and have a celebratory lunch with my parents! Yesterday, the kids made birthday cards for Papa, and I asked them what kind of cookies we should make because we were almost out just for our own cookie jar…. Sawyer said "Oatmeal so we can give some to Papa for his birthday!" And he even had "Papa Birthday" hand written on his school agenda for today. The kids love their Papa, and I feel very blessed to have him in their life. I lost my own Grampa (my dad's dad) to cancer when I was 9 years old. I am not ashamed to say he was my favorite grandparent. I still miss him and I can still hear his voice when I think of the way he called me his "little chicken." I feel so blessed and lucky that my kids have a healthy Papa who is so involved in their lives. But I also feel blessed to know that my own Grampa is watching over my little chickens, too, and I know he would be so proud of the Papa his own son has become.
Anyhow, let me wipe the tears from my eyes…. geesh.
Yesterday I shared with you the color inspiration for my kitchen cabinets. I teased you a bit and said that I just might have some fun stools for the island in the works. And I also asked your opinion on the island color, but I am going to tell you now I only asked you that for fun. I am painting the island white…. because these vintage stools are going to bring in a nice pop of turquoise. And don't worry, after I show you the pictures of my new stools (actually from the 1950's) I will tell you where you can get some. 🙂
Ready to see them?
How fun are these?!?! I will be refinishing the tops to give them a darker look. The numbers on the top are just from the auction my friend and fellow barn vendor, Terry, from Charm City Farmhouse, got them at. He has more of them as well, and will be a vendor at the Lucketts Spring Antique Market later this month, so if you want some of your own…. RUN…. don't walk… RUN to his space at the market! They will be selling for $45- $100 each, depending on condition and style. To give you an idea of what he has, I stole this picture from his blog...

Pin
WOW, right? He always finds the coolest things, and has a knack for the industrial. His space at the barn is always full of things I want. 🙂 Check out his blog as well as the Charm City Farmhouse facebook page!
And in the meantime, I am going to go cuddle with my stools because I just love them so.
Happy Thursday!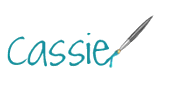 Pin