It's Thursday!  That much closer we are to Friday!  I am headed out to try doing sprints up my driveway with my friends this morning.  I must have been drunk when I decided that was a good idea.  After that, I am delivering backpacks for a community program, and then off to pick strawberries!  YUM!!!!  I love fresh strawberries!
Anyhow, I have been giving you little glimpses of the kitchen here and there.  It's still not quite done, but today I wanted to share my cabinet and countertop makeover with you.  If you recall, we started out with cabinets and countertops looking like this….
Pin
And now today the same view looks like this…
You can see from the lines that the cabinets are the same, but have been painted.  I wanted to share today how I did that.  I wanted to keep the process fairly simple, and I wanted to use a durable paint that wouldn't need layers upon layers.  I chose to use General Finishes Milk Paint in Coastal Blue from Rockler (If you recall, I made that decision while painting this sideboard in the same color!).  This paint is extremely durable and goes on smoothly.  It is actually an acrylic paint made to look like old fashioned milk paint.
To prepare my cabinets, I removed the doors and removed all the hinges.  I took the doors outside and lightly sanded them.  The bases stayed put and I used a deglosser on them so that I would not have to sand in the house.  The paint stuck beautifully to both the sanded and deglossed areas with no priming needed.  And it only took me TWO coats!  I had a beautiful look after only two coats.  But because I have two dogs, two kids, and a husband, I decided to lightly distress the cabinets, so that if they ever did get abused, I would not mind so much.  I used 220 grit sandpaper to lightly hit the edges.  As a final step, to protect the paint, I applied Minwax Wipe-on Poly in satin (my preference).
And about one week later I was thrilled I had decided to distress them lightly.  Because not the kids, not the dogs, not the husband, but I dropped something heavy which hit the cabinets and made one little ding.  But you know what?  NO PAINT CAME OFF.  It slightly dented the cabinet, but the paint held up perfectly!  That, my friends, is a good quality paint!
Here are a few more pictures for you….
The drawer below had alittle chip in the corner from the day we moved in.  I decided to embrace the flaw, and lightly distressed it. 🙂  You can also read about where I got the glass hardware for an excellent price here.
You will also notice that the countertops have been changed!  WOO HOO!!!  Goodbye mustard yellow formica, hello Ikea butcherblock!  My amazing neighbor came to the rescue since we had an awkward corner sink area and were not sure we could handle it ourselves.  He installed them as well as our new sink.  Here are some pictures for your viewing pleasure….
Here you can see the challenging area in front of the sink where Travis had to cut a piece to fit in.  He cut out little divots so that they all fit like a puzzle together.  Pretty smart, huh?
And behind the sink you can see how the angles meet- I love it!  I love this look so much more than if they met perpendicularly.  Anakin agrees, he's just being camera shy today.
And here is a look at the new sink and faucet… I didn't do anything fancy shmancy, here… budgets people!  But I did get a faucet with a separate hot and cold… I prefer that.  Chris prefers the other way, but we agreed I'd be using it more.
You can see we have already accessorized our sink with our method dish soap, papertowel roll, Anakin, and a sweet plant from Emmy's teach for my volunteer work this year!  What can I say?  We live here and so does our frog!
Taking a step back, you can see my glorious pendant light from Lamps Plus, painted trim, and sink/countertop area.  And you can see the cute little birdhouse Emmy made at a birthday party last weekend.
My kitchen used to make me cringe…. the years of ick had built up, it was aged and sad.  But now, I smile every time I walk into it!  It's really getting there and I just can't believe it's mine.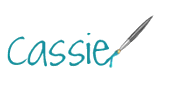 Pin
Sharing here: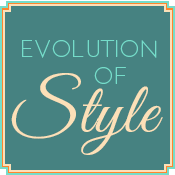 Pin

Pin