I actually shared a little peek at my mantle a couple weeks ago, but since then I have had a little help from Mother Nature. So I have made a couple new additions. It still features blue and greens, glassware and candles, and now also features forsythia and a bunny! Here it is!
Imagine that TV is a big framed mirror… Wouldn't that be nice? But alas, we actually use the TV.
Emmy sure likes making animal faces. When I put the bunny up there, she was happy to give me her best bunny face… She was twitching her nose the whole time a la bunny. 🙂
Excited to be fashionably late to Layla's party!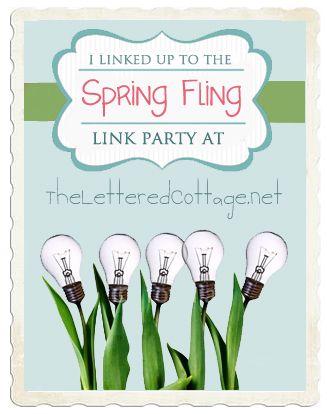 Pin