Before I get to my post I just want to take a moment to remember all of those who lost their lives on 9/11/1.

Pin
Happy Wednesday! Hope you are all having a good week! And guess what day it is. Aw come on, I know you can hear me. Leslie, guess what today is? Mike Mike Mike Mike Mike, what day is it Mike? Yeah, sorry, it's hump day. And I just went there.
Anyhow, I wanted to share with you my new midcentury modern sideboard and some photos of the current in progress state of the dining room. On Monday, I shared with you a before shot of my new piece of furniture. I had been scouring craigslist for the past few weeks searching! Ever since I decided not to paint my bentwood chairs, I decided I needed something large and white to break up the wood in the room, and I knew an MCM piece would be perfect! The unfortunate thing is that it's all the rage apparently on craigslist and I was having the hardest time finding a piece under $300 $500. I ended up finding an entire set for $100 and emailed and offered $60 for just he buffet. The seller had someone who wanted the china cabinet and the table and chairs only so it worked out beautifully, and this baby came home with me!

Pin
I wasn't exactly sure if I wanted it two toned or all white, so after talking to a friend I decided to do it two toned. I figured I could always change it to all white later, but it would be harder to go back! So I got to work. Here are the steps I took…
1. I removed the drawers and the doors which were in good condition. I cleaned them with Method Wood for Good Polish which is all natural and gives a gorgeous clean look with a slight sheen
2. I sanded the entire shell of the piece with my orbital sander to rough it up to prep for painting.
3. I gave it 2 coats of Zinnser Bulls-eye water based primer. I sanded lightly between and after coats.
4. I applied 4 coats of General Finishes Milk Paint in Snow White, sanding lightly between coats for a smooth finish.
5. I reattached drawers and doors and had Chris help me haul it into the dining room.
6. I giggled deliriously with excitement.
It's perfect- just what I wanted. Would you like to see. We are all super excited here as you can see… Charlie and Jake dig it. They are passed out from all the jumping for joy they did. (This picture was also taken before I vacuumed so pardon all the fur).
And I wanted to share this image because I am using the colors in the peacock feathers I purchased at the farmer's market as inspiration for the entire dining/kitchen area to bring in all my blues and greens.
And here it is…
Here you can see the pretty cleaned up wood…
I loe that the white on it breaks up all the wood in the room and helps all the colors on top pop.
I styled it using things I had and bringing a little touch of Fall in. Pheasant feathers in a vintage silver cup, green glass which holds the peacock feathers, candles, and a fun houndstooth pumpkin my friend Kathy gave me.
On the other side more green glass and candles and some fun sparkly acorns that can be ordered from my friend Andi's etsy shop.
The table still houses my hydrangeas from the farner's market which have pretty much dried now and I love the moody blue! They sit in an aqua ball jar on a wood slab, and I have added my jadeite salt and pepper shakers.
Emmy had some papier mache antlers in her room, but with the addition of a canopy over her bed, they had to come down. So sad for her. So happy for me. I place them in a gold frame.
Here is a view from the kitchen….
And the gallery wall which I'd like to build on.
Now, I do have a question for you…. Would you add curtains? I received my West Elm catalog yesterday and these caught my eye.…

Pin
I'd love your thoughts!
And on that note, happy hump day, y'all!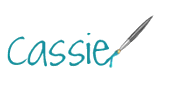 Pin
Sharing here: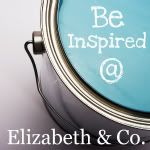 Pin
Pin