So far this week has been all about goals and this amazing new year that we are already in. Monday I shared my personal goals (by the way, I just finished The Glass Castle, so I am rocking my goals so far!), and yesterday I shared my house goals. Today there will be a bit of introspection as I share my word for 2014. It took me until today to share it although I had been thinking about it for the last couple weeks. Monday, as I drove home from my Sweet Clover management meeting, it hit me.
I had been searching for the right word to capture what I was feeling, which was a sense that I needed to commit myself to the things I want to do, including work at Sweet Clover, the blog, and everything in between. The Fall was so busy and I felt that when I was "all in" I was overwhelmed, and when I wasn't I was disappointed in myself for not being my best. I thought about "commitment" as my word, but that sounds so much more like an obligation and something I have to do rather than something that makes my heart beat faster. I contemplated the word "work" but it seemed so lackluster.
The last few years have been so much about "the dream"- working simply towards the realization. I mean that in an all encompassing way- the house, the country life, the shop, the blog…. it's all been in its "realizing the dream" stage for a while.
Now, here we are in 2014, and life is wonderful…. we have a house we love in a place we love, I have a business doing what I love, and lastly, I write about it all and share with you. But these things are all in their fledgling stage and will not grow or improve or become what I need them to be without something more than just passion. This year is all about pushing myself to make each of these the best they can be, while being the best I can be. And that, my friends, takes…..
DEDICATION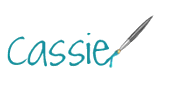 Pin