Happy Monday! I hope you have all had a Christmas to remember filled with lots of love and family time. I know we did- lots of sentimentality and special moments I hope to share soon. For now, I promised you all I would give you a little recap of the year's best posts. Before I head into that, I want to share with you something I wrote last year as I recapped 2012. I said, "I hope at the end of 2013, I will have some pretty pictures to share of things I have done, but mostly I hope I have lots of fond memories with my family to share!" I can honestly say that this past year has been filled with so many wonderful and happy moments with my family. I've gained two new amazing sister in laws as I watched my brother and Chris' brother marry their wives; and I've watched my kids soccer games, basketball games, dance recitals, and school programs. I've experienced moments big and moments small in my life and the lives of those around me. I don't have pictures to go along with all of those moments, but I can say with certainty that if nothing else, 2013 was a year well lived and well loved.
And now to some blog projects from the year….This is based off of popularity and my opinion. 🙂 I am going to present you with one post per month…. enjoy!
Pin
And there you have it! These are the highlights of the past year according to me and you. Hope you all have a safe and happy New Year's Eve! We are having 50 of our closest friends over- in our defense, 30 of them are kids! Wish us luck…. I will see you back here in 2014!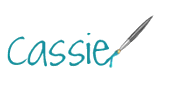 Pin
Sharing here: