Happy Thursday! I hope you are all enjoying this week and it is just as gorgeous where you are as it is here. Yesterday I headed out for my first bike ride since the frankenleg incident… it was HARD after two weeks off, but it also felt so good to be outside with the fresh air blowing on my cheeks. I also couldn't hold back any longer, and went ahead and decorated for Halloween. I will share pictures soon, I promise.
Today I want to share with you a desk I made over and decided to use in my own home. I hadn't planned to, but it was just too perfect for our entry. I bought this little desk off craigslist and it definitely needed some love.
I am sharing all the details of the makeover today over at The DIY Club (including paint color and brand, my new favorite finishing wax, and the knob source) but I wanted to show you the change it made in our home.
In the Spring I made some more colorful changes, and added a happy green to our entry:
How awesome is that furry weather stripping? Don't worry- it's fake fur.
I just love the rustic glam look- the mix of the gold mirror, gold owl, pearly knobs paired with the distressed rustic desk, weathered basket, and old book. This little area makes me happy.
And if you peeked into the dining room, you may have noticed I made some minor changes to the table and sideboard to bring in the Fall.
Yep, the dog bed's still in there, and if you look closely you can spy where we store our unopened apple juice! (under the chair to the left of the buffet). Y'all know I like to keep it real.
On the table I added a beautiful ruffled runner that my wonderfully talented friend Sharon of Elizabeth and Company made for me. It's actually burlap on the other side, but I loved the look of the natural canvas for right now. I added a slice of tree trunk from a tree that fell last fall, and on top of that a cute silver pair of squirrel salt and pepper shakers I found at a yard sale. On either end of the runner, I have my Nana's Lenox candlesticks, which are part of the entire dish set I have. I love that it's rustic, yet elegant all together.
Seriously how cute are these guys?
On the sideboard, I cleared most of it off, and then added more gifts from friends. My good friend Allison at Fab Rehab sent me this vintage owl picture a long time ago. I finally framed it and set it on the buffet.
On the left side is a white faux bois vase with a squirrel on it (it was vintugly when I found it, but a fresh coat of white made it lovely!). This side also features my mercury glass owl from my bestie, Ali of My Third True Love, and an awesome Heart for Haiti she just gave me for my birthday.
I love sitting in my dining room, enjoying our beautiful view of the mountains, but now the view inside reminds me of the friends I have made on this incredible blogging journey. I absolutely love these reminders…. There are definitely days where I think I don't want to blog anymore. It's a lot of work. It's a lot of maintenance. And sometimes it's a lot like high school. But when I look at these reminders of friendship, true friendships that have evolved through blogging, it keeps me keeping on. YOU keep me keeping on, because I don't ever want to let go of those friendships. Thank you.
Oh, and September is our anniversary month, (September 20), so I chose a quote for the chalkboard that I love but also reflected our life. It's from the song "April Come She Will" by Simon and Garfunkel. I sang this song in choir my sophomore year of high school and fell in love with it. The quote is special because I love the song, and it seemed to fit perfectly to my life right now.
I sent this picture to my best friend from high school because aside from thinking of my own marriage, and a love grown old (older, more weathered, and stronger from it), I also thought of her. I thought of sitting next to her in that choir room down in G hall as we sang our hearts out, before we even knew what love really was. Years have passed, and loves have come and gone, but she has always been there, and I love that I can think about her, those memories come rushing back with one simple quote.
Now, one other thing for the day….
If you recall I am writing a series on different paints for furniture over at Remodelaholic. So far we have covered Cece Caldwell's paint, Annie Sloan Chalk Paint, and today I am covering Old Fashioned Milk Paint. That post will be live later this morning, so be sure to check it out for my thoughts on it!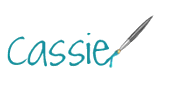 Pin
Sharing here: