Happy Thursday! It's January 31, which means two things. First, it's the last day of the first month of the year. And secondly, Happy Anniversary, Mom & Dad!!!!! 37 years and going strong! 🙂
Yesterday we had day two of Spring weather, so I spent a couple hours tidying up the garage. When it's really cold and I work in there, I rush out as soon as I am done, leaving behind my mess…. It was driving me bonkers, but it was too cold for me to want to spend time in there cleaning! Finally it was warm, though rainy, so I had at it! Glad it's done, and now it's going to be cold again, so I can start the cycle all over again. 😉 I also spent a couple hours in the morning volunteering in Emmy's class, so all in all it was a productive day around here!
Now, forgive me because I forgot to take a before picture, but it had the classic traditional hardware and golden oak finish. I removed the hardware and filled the holes with Wunderfil, which is my absolute favorite wood filler. I find it to give the smoothest finish. I filled the holes, let it dry, sanded, and repeated one more time.
Once that was done, I gave it a good sanding all over, and then applied 3 coats of my go-to black paint, General Finishes Lamp Black from Rockler. Once it was dry, I distressed it by hand on the edges and legs, and applied a coat of Minwax wipe-on poly in satin. I finally added some new hardware, some antiqued brass ring pulls I had on hand. Here is how the table looked in my driveway, and I took pictures out there because it's hard to get a shot where it is placed behind our sofa!
And here it is in the living room…
I am working with the 50mm lens because I have not been able to find a replacement for my kit lens and am deciding if it's worth it just to buy a new camera so I can have the kit lens again. Does anyone know where I can order just the kit lens? I can't seem to find it! It's the canon rebel and it's the 18-35mm lens. Thanks!
Also below, you can see my lamp… it's a vintage white owl lamp and I still need to find a shade, so disregard that. 🙂 And does anyone have any fabulous tricks for hiding the cord?
As you can see above, I had to set my lamp on a stack of thick books to get it to the right height. So, after all, this table much lower than I really want. The depth and width are fabulous though! So bummed about that, so we will use it just for now, until something better comes along.
While we are in the living room I thought since it is the last day of January I would share the winter mantle I have had for the last month. It's actually already been changed to Valentine's, but there's always time in February to share that! 😉 Maybe tomorrow?
I went with whites and silvers, and added s splash of color with my awesome new tassel garland from Ooh La La. Ali custom made it in these colors for me and I love it! I especially love it paired with the white pom pom one she made me last year! (Her tassel garlands are only $9 by the way, and super cute!)
Aaaah, I love these guys…
The left side of the mantle features mercury glass candlesticks (a generous gift from my friend, Allison), a silver snowflake, and the deer you see is actually our fireplace matches. But I thought the matches were so cute, they could stay on the mantle, too.
The right side features another candlestick, my mercury glass owl from Ali, and a white pitcher filled with silver branches.
Across the center, 4 mercury glass votives add shimmer. These were a gift from my parents.
While we are in here, I want to show you just one more addition. A while back, my amazingly talented friend, Dana of Make Them Wonder, painted this fawn and sent it to me. I loved it and hung it in my living room with my vintage Baltimore street sign. I felt like I needed one more piece to add to that space. I had this vintage "We give excellent service" sign hiding in my closet. It had made the move with us and I loved it but hadn't found the right space for it. It was the perfect colors for the living room and added just the right touch, so I hung it below the other two….
I love the collected look of that little corner now!
Well, that ended up being a much wordier and more picture-filled post than I had planned. Diarrhea of the mouth. Well, with everything going around right now, I'm glad that's the only kind I have.
Happy Thursday!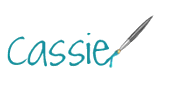 Pin
Sharing here: Jennifer Rizzo