Happy Thanksgiving Eve! I don't know about you all, but I am excited for tomorrow! I love the smells of the holiday, gathering with friends and family, and remembering all the blessings we have. I also love to eat. There is that, too. And speaking of eating, I've been doing the whole 30 (minus the whole wine and coffee elimination factor), and tried this recipe for sweet potato and butternut soup this past weekend…. SO tasty and good for you, too! I give it two spoons up! It's also gluten free and vegan, so suitable for many dietary restrictions. I thoroughly enjoyed it!
A week ago, my friend Cathy of Room RX announced the winner of the giveaway for Therese Marie Pillows. For those who don't know Cathy, she is super sweet and a talented designer! She has a very creative sister in law, Therese Marie, who recently launched her pillow shop on etsy. To celebrate, Cathy hosted the giveaway and I won! I was given the choice of any two in her shop; there were so many awesome pillows to choose from like these…..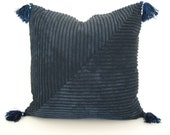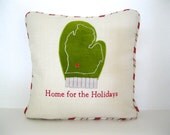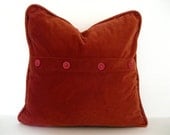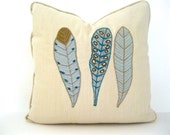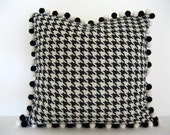 I spent a good amount of time hemming and hawing and choosing just the right two. I eventually settled on a blue and white ticking stripe with buttons, and a linen and gold sequin pillow. They arrived SO quickly- I was impressed! I shared them on instagram the day after they arrived….
Of course then I proceeded to decorate for Christmas before I took pictures with my actual camera… so here are a couple more shots, but taken so you don't see much else in the living room for the moment. 🙂
I love pattern mixing, and these ticking stripes blend perfectly with the colors and patterns I have.
And who doesn't love a little natural mixed with a little glam? Love this pillow SO much!
Thank you so much to Cathy for hosting the giveaway, and a huge thank you to Therese for my fabulous new pillows! I adore them! Be sure to check out her awesome shop!
Have a great day! The kids and I plan to lounge around and relax today! Most likely there will be hot chocolate and a Christmas movie or three involved. Enjoy your day!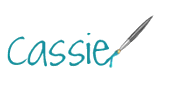 Pin