Happy Thursday! I am headed off to the the Country Living Fair, road tripping it this morning!!! While I am away today, I have a new series kicking off. If you haven't noticed, I am drawn to very eclectic homes and I love a home that showcases the personality of the homeowners. And I love a little quirk. I wanted to share home tours with you from eclectic homes I love. So I bring you my new series… (And by series I mean a random series… I have no commitment to a particular day or length for this series. It's how I roll).
I am kicking it off with the amazingly talented and sweet Jennifer from Dimples and Tangles, whose home is amazing and full of fabulous jewel tones and personality plus! Thank you so much, Jennifer for being here today…..
My son's room is in progress,
Thank you so much, Jennifer, for sharing your gorgeous home with us! Don't you love her use of color? That green china cabinet haunts my dreams.
Speaking of dreams, I am living one of mine right now as I head to the fair! You all have a wonderful weekend and I will be back next week!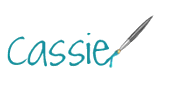 Pin