As my title implies, I have been having a lot of fun glittering anything in sight in preparation for Christmas. Today, I am going to show you some deer, some repurposed items into ornaments, a star garland, glittered vintage Christmas bulbs, Santa's magic key and also how I glittered my dog.
First of all, let's check out these deer, because you know I love a good fawn or doe or stag or any member of the deer family. I had these vintage plastic deer in the barn space, and then when Sarah and I were setting up, I just couldn't help thinking they needed glitter in their dull plastic lives. Here is what they looked like before….
See that? They are looking wistfully into the distance…. I can almost hear them… "Wow, look at all the glitter that rudolph got? Why are we so…. brown…. so plain… so dull?"
Well, we couldn't have them being so sad and dreary, so I took them home, painted them with Mod Podge, and sprinkled them with white gold love…. aka Martha Stewart white gold glitter. After that I just had to keep them, so I searched for a place they could go for Christmas, and found the empty birdcage in my family room! It had housed a black owl for Halloween, but now sat empty. The only problem was that their legs fell through. Luckily I had a round craft mirror on hand, so I set that in the bottom of the cage, and set the sparkly deer inside….
Now they are just saying… "We are in a glittered case of emotion."
Moving on…. and I apologize but I don't have before pictures, but just use your imagination to envision what I am about to show you non-scintilating. A long long time ago I found these vintage pressed butterfly coasters at a thrift shop. They are super light weight and I had planned to paint the natural part of them and make them wall art. Well, once the mod podge and glitter were out, I searched my stash for things that could benefit from bling. I found these and decided that with glitter they would make really fun ornaments! I painted them with mod podge and sprinkled the white gold glitter again. I did 3 of them with the whole outside glittered, and 3 with just a ring glittered. Then I tied some twine onto them and voila….. from coaster to ornament!
Finally, among my stash I also found some plain small wooden stars. I loved the little banners Sarah made for our space, so I completely copied her, but we're friends so it's all good. 🙂 I glittered both side of the stars and then glued them with hot glue to jute string. I made a few of these and I love the rustic with the bling…..
Here you can see where the hot glue sits on the back, holding the string in place….
Originally my post ended here, but guess what? I got crazy with the glitter again and again!!! Monday night I started to glitter some colorful vintage bulbs. Sawyer saw me and wanted to help, and asked if he could get Emmy to help, too. Well of course! The three of us sat in the kitchen while I painted the glue onto the bulbs, and they rolled them in glitter. We created lots of fun colors!
I am selling these at the barn in cute little packages from Avery printed with "persephone" on the label ( I was able to print these right at home)! Some are packaged by color, and there are a few mixed bags as well….
I have more unique vintage bulbs at the barn and if this goes well, those bulbs will be next. Muah ha ha!
Finally, I also had some skeleton keys on hand which I decided to glitter to be "Santa's Magic Key" ornaments, for those children that don't have chimneys. There's a little poem that can go with them though I thought it was rather large to print out, so I kept the ornaments simple, but here is the poem….

Dear Santa, we have no chimney
as you can plainly see,
And I was terribly worried
that you would pass over me.

We hung this very special key
right by the door.
Then Mom told me to jump into bed;
and not to worry anymore.

Your magic will make this key fit,
to open our door.
So you can come in tonight
and tip-toe across the floor.

I came across this poem 5 years ago when we were having our first Christmas in a house with no chimney. My kids were too young to think about how Santa would get in the house, but I knew the time would come when they would ask, so I had researched it. I love the idea of Santa having a magic key!

And here are what my keys look like…
The point of this post? I love glitter. And if you are in my house, be forewarned. You might be next.
All of these items, with exception to the deer who are caged up at my house, are available Friday through Sunday at the Stylish Patina Barn Sale from 10-5 each day! I will be working Friday and Saturday, and don't forget Miss Mustard Seed will be signing books Friday from 10-12! Hope to see you there! And come back tomorrow when I will show you some stockings we've created for the barn!
PS- I wanted to give you a heads up on a contest Treetopia is currently holding on their facebook page! You may recall last Spring they sent me an awesome pink tree which I fully intent to use for Christmas as well this year.
Anyhow, here are the details of the contest….
It's called Treetopia Secret Santa Sweepstakes, and one winner can win two trees – one for herself and one for a friend. To enter, all you need to do is be a Treetopia Facebook page fan, then provide your name, e-mail address and the name, e-mail address of your friend. You also get to choose from a list which trees you'd like to win. Winners will be drawn randomly. The contest starts November 8 and ends on November 29, 2012. Good Luck!!!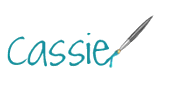 Pin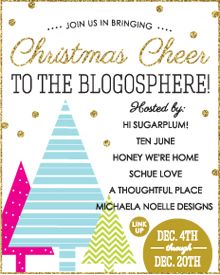 Pin