Happy Thursday! This weekend (Friday-Sunday) is our barn sale over at the Stylish Patina Barn in Frederick, MD. Sarah and I were there yesterday finishing up our space (we are Pesephone) and I thought I would share with you all the pictures I took once we finished. Loads of pictures to share, and this is mainly just our own merchandise…. the barn is chock full this weekend of fabulous finds!
Here is an overview of our space….
A cute pedestal table and 4 chairs, 2 by Sarah and 2 by me. We make a great team!
Sarah painted this fabulous graphite dresser. I painted the little green table on top and created the chalkboard. Whoever buys it also gets my favorite Fall recipe!
Here is a little ode to Halloween in our booth; also a black lion head nightstand, and a stack of coffee tables.
Sarah created some awesome burlap message boards.
I brought in some turkeys…. it's almost time!
How sweet is the little red deer- I found it last week. Hmm… little red deer has a nice ring to it if I ever have another shop. 🙂
I also found this great collection of horses for the equestrian lovers out there…. (Carmel, I wish you were here!)
Black owls say "Whoooo" and the letters spell "Salut!" (I'm a poet and don't I know it!)
I found this adorable vintage music box carousel, and some sweet brass bunnies.
I found these vintage time piece coasters and thought they were super cool….
Sarah found these antlers…. wouldn't they make great coffee table pieces?
I found these little metal trains. If Sawyer's room was still more trains rather than Star Wars, I would want to keep these!
You know I love deer… couldn't pass up these sweet S&P shakers!
Rustic, Fall, lots of black….
Gobble Gobblie…
Some fun Halloween potion bottles I made from vintage bottles…
Make this… you won't regret it.
Black skeleton keys for gothic settings….
All birds are welcome here.
Funky horseshoe candlesticks….
Beautiful dresser Sarah painted. Though I take credit for finding it on craigslist for her! 🙂
Sarah also painted this adorable and sweet coco dresser….
Of course, I painted this gray dresser I shared yesterday on the blog….
We have a stack of rustic crates, aprons, and a fun tall globe.
In the front of the bar we also have some pieces that we have consigned. I brought in some bedding from home and an air mattress to set up this Paris Gray bed. Doesn't it look dreamy?
Here is the peacock sideboard I painted… I so wish I had room for this in my own home!
Curvy slate dresser….
Vintage blue desk with red knobs pairs perfectly with Union Jack artwork….
This provence dresser has not yet sold. I hope it finds a home this weekend…. I love its unique look!
The slate sideboard shows off all the milk paint products… We have a whole DIY section with milk paint, chalk paint, knobs, brushes, glazes, waxes, and more!
And this last piece…. it was once painted pink by me, but I went with a classic black this time around, and added some funky amber glass knobs!
Wow…. that was picture overload! If you didn't get enough, you can visit the Stylish Patina facebook page for more!
And also visit these bar vendors for more photos. (There are a total of 8 vendors aside from Stylish Patina, but not all of them has facebook pages or blogs).
Pin
Seasons
If you are local I would love to see you this weekend! I will be working Saturday from 10-5, and Sarah will be working Sunday from 10-5. Be sure to pop in and say hello! And if you are not local, happy hunting wherever you may be!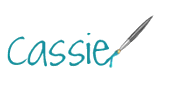 Pin